The romance anime has dropped a new key visual in preparation for it's late September release date.
Synopsis
Isaku never asked to be the daughter of a yakuza boss, but when her parents died in a car accident when she was 5, her gangster grandfather took her in and raised her as part of the clan. After years of being avoided by her schoolmates because of her family ties, Isaku is finally ready to make her high-school debut, live a normal life, and maybe even find love…until loyal family servant and Isaku's dedicated guardian, 26-year-old Keiya, enters high school right alongside her and vows to protect her from all of the above! Now she's got a chain-smoking, pistol-wielding knight-in-shining(?)-armor to deal with, and navigating high school besides? What's a young lady to do?!
Key Visual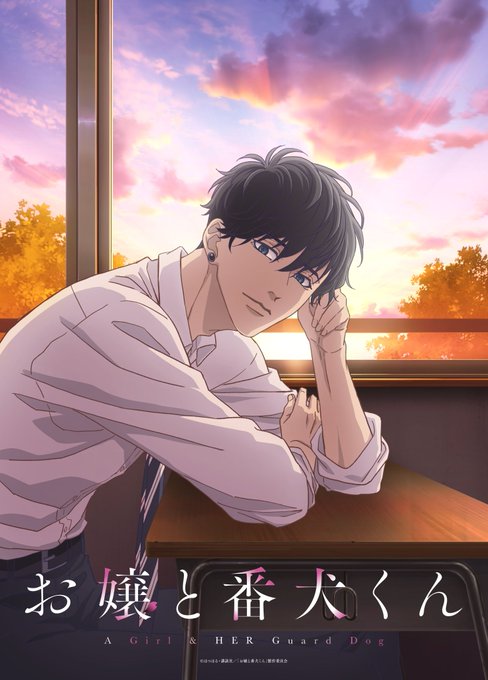 Originally releasing in October, the anime has been pulled back slightly and will premiere on September 28th. Check out our review of the manga's first volume. For the previously released PV and cast, see this article. Let us know if you'll be watching below!

And while you're here, check out our other posts at LAN. We cover everything anime related and are always doing our best to bring you the latest news and episode reviews! Today our recommendations are: 16bit Sensation: Another Layer Unveils Teaser Visual & Main Cast Members, My Instant Death Ability is So Overpowered Reveals Teaser PV & Release Date and Top 10 Most Iconic Anime Outfits: Making A Fashionable Statement.