"To Take an Enemy's Heart," penned by Yusa, is a mix of drama, emotion, and intense relationships. Spanning nine volumes and 64 chapters, this Manhwa, published between 2012 and 2016, is reminiscent of a soap opera brought to life on paper. At its core, it tells the story of Kassan, ensnared both physically and emotionally by Igen, the very master behind his family's downfall.
From the outset, it's clear that this Manhwa is a labor of love. The narrative, while not groundbreaking, is crafted with care and attention. However, it's not without its flaws. The recurring theme of Kassan's perpetual state of illness—be it injury, sickness, or general frailty—can become repetitive. Yet somehow by the end of the story, this overused trope is actually done quite well in the final bridge. The ending was quite nice.
The side characters, particularly the pairing of Caesar and King Asakin, pale in comparison to the central duo of Kassan and Igen. Asakin's youthful portrayal (is he underage? I don't think it's ever mentioned), combined with Caesar's melodramatic tendencies, feels less engaging and at times, even discomforting.
The Manhwa actually confronts some surprisingly dark themes. From assault and Stockholm syndrome to betrayal and suicidal ideation, the story doesn't hold back. While these elements add depth, they also introduce a level of intensity that might not sit well with every reader.
Artistically, the Manhwa embodies the "Yaoi-esque" style typical of the early 2010s, which might feel dated to some. However, the intricate details and evident passion in the artwork showcase Yusa's dedication. Even if the style isn't universally appealing, the craftsmanship is commendable.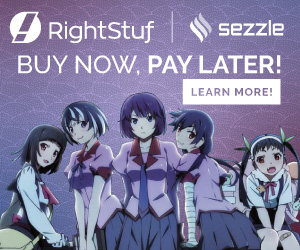 In essence, "To Take an Enemy's Heart" is a rollercoaster of drama, sometimes teetering on the edge of being comically over-the-top. While it might not resonate with everyone, the sheer dedication, time, and effort Yusa invested is noticeable even while reading it — and for that, I respect and enjoyed the work overall. For those with an affliction for drama and an appreciation for an author's commitment to their craft, this Manhwa offers an intriguing journey.
Check out our coverage of other BL / Yaoi Manhwa here on LAN:
This is NOT A Love Story – The Warehouse Review
Inexperienced Office Worker Vs A Cold Boss – The New Recruit Review
Speak of the Devil Season 1 Review