In the most despair-filled episode yet, the world faces armageddon due to Fukuchi's twisted plan. Plus, Dazai meets his brutal end?
Atsushi vs Akutagawa
Even if he has been turned into a vampire, Akutagawa still finds himself clashing with Atsushi in a heated battle. The fact that he spared Aya shows that there is still a little bit of consciousness left deep inside him, buried underneath the control of the vampirification. Plus, if Akutagawa can do it, there's no reason why other people under Bram's control can't do it too. Atsushi and Akutagawa's fight itself was pretty darn brutal, as per usual Atsushi finds himself losing limbs. I mean come on, just because he can grow them back doesn't mean the poor guy should get them ripped off in every fight.
Dazai's Bitter Defeat
One half of me is screaming "there's no way Dazai is dead, there's just no way". But the other, more rational side of me is facing the hard truth and coming to terms with the fact that it's impossible to survive a bullet to the head, correction – multiple bullets to the head. Even the mighty Dazai will have trouble finding his way out of this one. If he really is dead, it's such a shame that in his final moments he lost to his rival and was killed by one of his closest friends.
The End Of The World
Welp, looks like this is it – armageddon is here. This episode is filled to the brim with despair. Any sense of hope has been crushed in Fukuchi's fist as he opens the One Order. Atsushi hasn't told us what the Decay Of Angels true goal is after his conversation with Teruko, but judging by what we can see it looks like Fukuchi literally just wants to put an end to the world itself.
Final Thoughts
What. An. Episode. For sure one of the greatest Bungo Stray Dogs episodes to air so far. Leave any comments down below!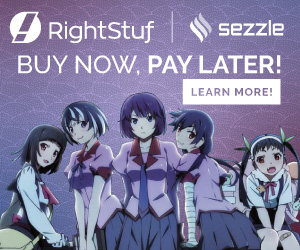 And while you're here, check out our other posts at LAN. We cover everything anime related and are always doing our best to bring you the latest news and episode reviews! Today our recommendations are: 16bit Sensation: Another Layer Unveils Teaser Visual & Main Cast Members, My Instant Death Ability is So Overpowered Reveals Teaser PV & Release Date and Top 10 Most Iconic Anime Outfits: Making A Fashionable Statement.