Nikolai's game begins with Dazai and Fyodor selecting a perk and setting out for the exit. Things go smoothly until Dazai selects a perk that wasn't even an option.
Nikolai's Game
We got a brief introduction to the game last episode as Dazai and Fyodor were freed from their cells. Not only is Nikolai having way too much fun here, but it's clear that he spent a lot of time putting this game together and devising the rules. Who knows whether he expected Dazai and Fyodor to be scared, but they clearly aren't. These two are having the time of their lives considering they just injected themselves with a poison that will kill them in thirty minutes. We all know what Dazai is like so his reaction is no surprise, but Fyodor must be really confident in his ability to win for him to react the same way. It'll be interesting to see how Dazai intends to use Sigma to his advantage.
Kenji vs Tetchou
The most important part of this interaction is that Tetchou didn't attack Kenji as an order from Fukuchi – he was looking for Jouno. Tetchou and Jouno have been shown to have a strong bond, they're really close within the Hunting Dogs. As we know, Jouno has been vampirified at Fukuchi's hand after he caught on to the mastermind's true intentions, so Tetchou is never going to find the Jouno that he knows. There's some good news with this though. If the Armed Detective Agency can prove to Tetchou that Fukuchi was the one behind Jouno's vampirification, then there's a high chance that he'll convert over to their side as an attempt to save Jouno.
Atsushi and Teruko
Here's a member of the Hunting Dogs that'll be trickier to convert – Teruko. Not only has she been shown to have a strong attachment/admiration for Fukuchi, but her personality makes it hard to see her on the side of good – take that evil smirk after Atsushi walked over to the phone booth for example. She's clearly got some kind of trick up her sleeve and doesn't have any intention of joining the Armed Detective Agency. Even if she did – the page is absolute, it takes the persuasion skills of someone like Ranpo to bring people over to their side. The Decay of Angels isn't looking so good either. Nikolai wants to kill Fyodor and has enlisted Sigma to help him, and Bram is being used by Fukuchi to further his grand scheme. We don't know how loyal Fyodor is to Fukuchi yet, but the rest of the group is in quite a shambles.
Final Thoughts
This episode added a lot of depth to the different groups in the series – the Decay of Angels and the Hunting Dogs for example. Their alliance isn't as strong as we thought, and many members could potentially be switching sides over the next few episodes. We'll have to see though! See you next week.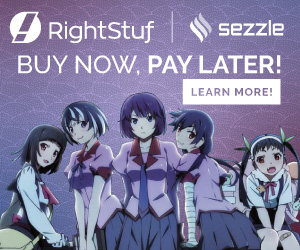 While you're here, check out our other posts at LAN. We cover everything anime related and are always doing our best to bring you the latest news and episode reviews! Today our recommendations are: 16bit Sensation: Another Layer Unveils Teaser Visual & Main Cast Members, My Instant Death Ability is So Overpowered Reveals Teaser PV & Release Date and Top 10 Most Iconic Anime Outfits: Making A Fashionable Statement.