Atsushi is deceived by a Hunting Dogs member, Tetchou and Kenji continue to do battle and Dazai formulates a plan to beat Fyodor and Chuuya.
Deception
Atsushi and Teruko were getting along so well for a moment there, that piggyback ride was almost wholesome. But, as we expected, it was only so long before Teruko's friendly facade comes crashing down. With Atsushi now in Teruko's hands and having his torture impending, it's likely that another member of the ADA will need to stage a rescue. Perhaps Kenji could ask Tetchou to use some persuasive words, with them now being friends.
Kenji and Tetchou
This is one of my favourite scenes from season five. There's something about seeing the heroes and villains come together to fight a mutual enemy – in any form of fiction. We didn't get to see them bond too much since they both passed out due to exhaustion almost straight after their battle ended, but hopefully they'll awake in the next episode as friends and allies. If this is the case, then Tetchou has a good chance of converting Teruko over to the Armed Detective Agency's side, like I mentioned earlier.
Dazai's Plan
After all we've seen of Dazai over the course of Bungo Stray Dogs' five seasons, he still surprises us with his intellect despite his intense stupidity at times. To trick someone like Fyodor is no easy task, especially when he's got a powerhouse like Chuuya on his side. Could this be the end of both Fyodor and Chuuya though? I mean Fyodor perishing is a win for the Armed Detective Agency, but Dazai and Chuuya have a very different bond. They've known each other for a while despite their indifference, it would be a shame for this to mark the end of their friendship/rivalry.
Final Thoughts
A lot of cliffhangers in this episode – Fyodor and Chuuya's fate, Tetchou and Kenji's possible friendship, Aya and Bram being found by Akutagawa. The next episode will hopefully provide answers to these lingering questions!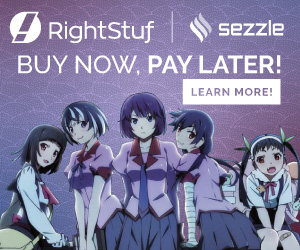 While you're here, check out our other posts at LAN. We cover everything anime related and are always doing our best to bring you the latest news and episode reviews! Today our recommendations are: 16bit Sensation: Another Layer Unveils Teaser Visual & Main Cast Members, My Instant Death Ability is So Overpowered Reveals Teaser PV & Release Date and Top 10 Most Iconic Anime Outfits: Making A Fashionable Statement.