Atsushi and Teruko have a civil conversation, Fukuchi and Yukichi's history is revealed, and Dazai realises that his scheme might not have been enough to end Fyodor once and for all.
Teruko's Realisation
So as it turns out, Teruko was aware of Fukuchi's true plans as she had already been told. I really hope this is going the way I think it's going – a team up between the Hunting Dogs and the Armed Detective Agency. If they fought together they have a massive chance at beating Fukuchi and the Decay Of Angels. It's really strange seeing Teruko being so calm, she couldn't go too long without getting angry and strangling Atsushi though.
Fukuchi's Past
It was hinted that the reason for Fukuchi's violence was due to the things that he saw on the battleground. Losing his comrades and feeling like they died for nothing appear to be two strong reasons why Fukuchi is doing what he's doing. Teruko told Atsushi what the Decay Of Angels' true goal is, but it wasn't revealed to us viewers what it is. Let's hope and pray that Yukichi wasn't killed by that lethal blow from Fukuchi.
Fyodor Survives
After all of Dazai's planning to put Fyodor down for good, he snakes his way out of it and survives. Dazai was even prepared to say goodbye to Chuuya, if it meant killing Fyodor. While Dazai is smart, Fyodor is just as smart and can easily use his intellect and forward thinking to get him out of a tight situation. With the tables turned and Dazai now in imminent danger, we'll have to wait until next week to see how he and Sigma get out of it.
Final Thoughts
This episode left us with more questions than we had last week, let's hope we get them answered in the next episode. Leave a comment down below!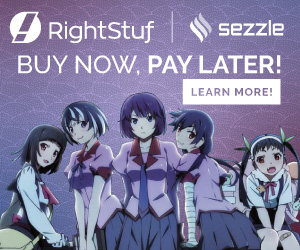 While you're here, check out our other posts at LAN. We cover everything anime related and are always doing our best to bring you the latest news and episode reviews! Today our recommendations are: 16bit Sensation: Another Layer Unveils Teaser Visual & Main Cast Members, My Instant Death Ability is So Overpowered Reveals Teaser PV & Release Date and Top 10 Most Iconic Anime Outfits: Making A Fashionable Statement.