The isekai anime has revealed its release date alongside a key visual and PV. The story follows an otaku's reincarnation as a pig, and his unlikely friendship with a girl named Jess. The release month is confirmed to be this October.
Synopsis
An unappealing otaku awakens in the body of a pig after he passes out while eating raw pig liver. The pig finds himself in the company of Jess, an innocent girl who can read people's minds, and she accepts him despite his boorish thoughts… although she does plan to eat him. When Jess is in danger of succumbing to a dark destiny, can Pig save her using only his quick wits, wisdom, and refined sense of smell?
Via: MAL
Key Visual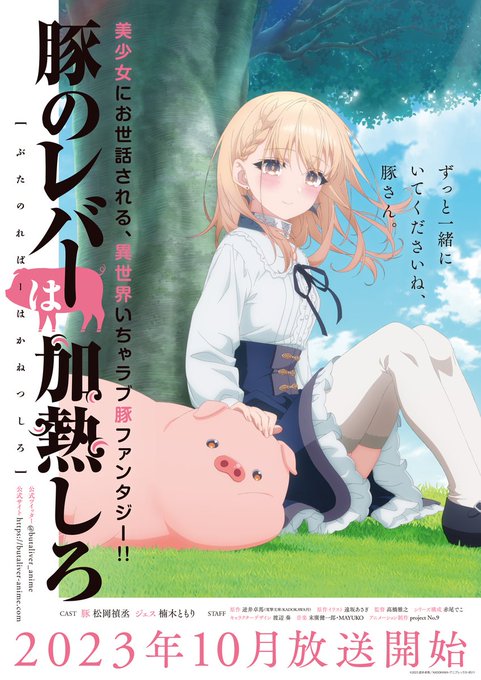 PV
Check out our other news at LAN. We cover everything anime and game related, always doing our best to bring you the latest news and episode reviews! Today our recommendations are Top 10 Best Anime Merchandise to Buy at Conventions: The Ultimate Shopping List!, 10 Slice-of-Life Manga Series for Relaxation and Stress Relief, and 10 Horror Manga Series With Psychological Twists That Will Keep You Up at Night.