Let the murderizing begin
Since it was announced in 2020, fans of the new Jump goliath Chainsaw man, have been salivating over the fact that the long-time horror comedy cult hit would be getting an anime. From no less than anime studio giant Mappa. The masterminds behind such hits as Jujutsu Kaisen, Attack on Titan, and Vinland Saga. Now, the series has premiered with its first episode, and finally, we can see just how true to the source material Denji's animated Adventures will stick. Especially because of the more visceral and nauseating moments within the manga.
The story thus far
Chainsaw man is the story of Denji and his little demon dog Pochita. Denji has lived a pathetic life of nothing but depth and squalor. As it always is with Shonen properties, this soon changes. To say more than that would be a spoiler. The first episode only covers the first chapter of the manga, but boy does it represent that chapter with confidence and aplomb. The original manga is visceral and does not shy away from gore. In seconds it can go from hysterical laughter to existential dread and horror. The anime is a perfect representation of that, more so than the manga I'd say even. The aura this show gives is perfect for what its source material is and I'd bet money it's no coincidence that such a spooky IP is premiering in October.
Animation worthy of a God
To say studio Mappa has set the standard for modern anime and animation feels almost like an insult. Every frame and pixel of every second within the shows they produce feels like it was prepared under a microscope. The characters, devils, setting, and objects all feel like they have a personality. You could watch this show without any prior knowledge of what Chainsaw man was about, and understand that this is a world that exists and has a function because everything about it feels like it exists and has functions. Most anime openings feel like a spoiler reel and while Chainsawman's is no different, the sound design and character work make it accelerate past most of its anime compatriots.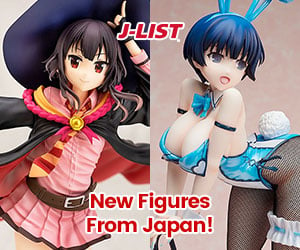 True to life or creative freedom
For anyone that's a fan of Tatsuki Fujimoto's work, you know that as an author he's more about showing than telling. His action scenes are visceral and you never get more than a page of exposition the way Kohei Horikoshi or Eichiro Oda might write a story. This has allowed a balance in the way the anime is presented. It's allowed Mappa enough creative freedom to expand upon scenes that perhaps weren't dwelled upon enough, while still bringing the eccentric zaniness that Chainsaw man is known for. One particular scene between Denji and the yakuza's henchman has me equal parts scared and excited for a future scene between Denji and Himeno. Overall, Chainsaw man is the ceiling for what anime should be in the modern age, and I cannot wait for episode two!