The family that mourns together
After the chaos of the last two episodes, we're taking it a bit slower. Everyone is injured and the division is being shuffled, so while our own crew might not get big changes, we're definitely sure there will be major changes ahead. I think that episodes like this are where Chainsaw Man shines best. Yes, the action is great, and the animation is top notch, but a lot of the comedy falls to the wayside with how serious certain moments are taken, compared to how they were done in the manga. Mind you I think that may be a nuance of three things. A)Tatsuki Fujimoto's intent versus his artstyle. B) Mappa's artistic choices when it comes to animating certain scenes and C) Choices in translation both on the English manga side and the anime side.
Aki mourns not Denji
So as we know, I'm a big sucker for when a show delves deep into a character's mental health, and I've been praising the show for how it handles Denji's own exploration and examination of his mental health. On surface level, it can be written off that this was played for kicks to make fun of Denji's own stupidity. However, this is much deeper than that. It's the same thing I've been praising Mappa for all series. Denji is a trauma ridden teenager, who can count the number of times he's been happy and the number of people he can count on, on one hand. Yet, when he hears Aki crying and mourning Himeno, he can't help but wonder if he's messed up because he isn't crying too.
Trauma ridden, not unkind
He contemplates how much and for how long he would miss Makima, the person he's been working towards for all this time. The truth is, for as stupid as Denji is and for as thick as he is, he does still have a substantial amount of emotional depth of him. He's hungry, but he can't do anything about it so he goes to sleep. He's been cheated and shorted on money, but he can't do anything so why think about it. It's the same thing with his emotions. These people are rather new, but they're starting to become a part of his life. How is he supposed to feel about the possible deaths of these new people in his life? It's very well done, seeing the first signs of depression for a person who's been through so much extreme trauma.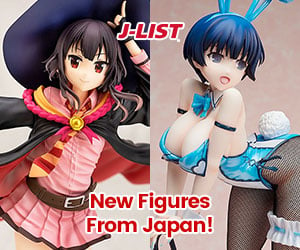 Kishibe Sensei
Kishibe as a sensei character is so entertaining. I can never parse how I feel between characters like him and Jiraiya. Is a perverted sensei better? Or maybe a sensei who doesn't give a shit about your safety as long as you improve. He does of course have a good point. Denji is in fact immortal, Power is near immortal, what benefit to them would going easy serve? The animation during their training sessions should be applauded though. I haven't really head that fight music since the original trailer dropped all those months ago. There's also a new ending that if you've read part 2, makes a lot of sense. Either way, with just 3 episodes left before this cour ends, I love where the Katana Man arc is headed. Overall, Chainsaw Man episode 10 gets a 8/10