Content Warning for Nudity in this manga.
"Only Virgins Left Alive", published in 2022, is a BL romance Manhwa. At its core, it's the story of Gyutae, a young man who transfers to a new place and instantly falls for Seok, a seemingly warm classmate. However, things take a turn when Gyutae learns about Seok's rather unusual and strict philosophy on love and virginity — namely that he things people are gross for kissing and sleeping with more than one person.
The story revolves around one singular misunderstanding, specifically a ring that Seok seemingly receives from another man in a cafe. Gyutae notices this as he walks by, and is floored to thing that he wasn't Seok's "first". From there, comes one more chapter (the conclusion) and an additional sex scene. Such a short amount of time, the narrative feels very rushed. With only six chapters and ten side stories, the Manhwa doesn't provide ample space for character development or a any exploration of any of the themes it introduces.
Seok's strong opinions on virginity, for instance, are presented without much context or exploration. Why does he feel this way? What past experiences or beliefs led him to this conclusion? These are questions that remain unanswered, leaving readers with a sense of dissatisfaction. The lack of depth in character development makes it hard to form a connection with the characters or understand their motivations fully.
On the brighter side, the Manhwa does have its merits. The art style is very cute, with stylized illustrations that capture the emotions of the characters effectively. Gyutae, as the main character, brings some light-hearted moments to the story with his comedic reactions, providing a break from the more serious undertones.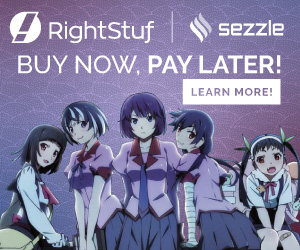 In conclusion, "Only Virgins Left Alive" is a quick read that touches on love and personal beliefs. While it has its moments, the lack of character depth and exploration of themes makes it feel somewhat incomplete. It's a middle-of-the-road romance Manhwa, earning a score of 5/10 from me. If you're looking for a quick romance read with some comedic elements, this might be worth checking out. However, if you're in search of a deep and well-developed romance story, you might want to look elsewhere.
Check out some more BL Manhwa we've covered here on LAN:
This is NOT A Love Story – The Warehouse Review
Inexperienced Office Worker Vs A Cold Boss – The New Recruit Review
The Camboy Next Door – Full Volume Review