"Overgeared," an ongoing Manhwa that started its captivating journey on April 1, 2020. Serialized on KakaoPage, this compelling narrative combines the genres of Action and Fantasy under the theme of VRMMO. The intriguing story is penned by Park, Saenal, and illustrated by Team Argo.
Series Overview
At the center of "Overgeared" is Shin Youngwoo, known in-game as Grid. He's the quintessential underdog, facing misfortune in life and underperformance in the virtual reality game, "Satisfy". However, fate takes a twist when he stumbles upon an unparalleled item that propels him to the rank of a legendary class, christened "Pagma's Successor". As a master blacksmith, Grid is now empowered to craft unique weapons and wear the game's mightiest armor. But as his reputation grows, the ripples of his legend invite unforeseen challenges and intrigue in the virtual world. Is the legendary life all it's cracked up to be?
Opinions/Analysis
The first thing I should talk about is the story. This story follows our protagonist, Shin Youngwoo, Greed/Grid in the game, who starts off as an awful player both in mindset and skill-wise. He was struggling in every aspect of the game until one day, after researching and looking for a quest item from an important NPC, he found it which turns out to be his chance at becoming a legendary blacksmith who can wear and uses all equipment within the game. And that's where our story truly starts. This series has a smooth and gradual progression of Greed's personality and prowess. You get to follow along from his weakest to his strongest and it's paced really well. The story is never too complex or confusing which for some might be a turn-off but if you're here for an action series, the story is going to be more than enough.
The second thing I should take about is the design of everything in this series. Overgeared has one of the most unique, refined, and recognizable art style as of now. Each character is uniquely designed from the other and is also very easy to tell apart personality-wise. Unfortunately, after some time with each passing arc, side characters who are out of the focus often have their personality simplified which sometimes can devalue and depths or backgrounds that each of them may have gotten. Aside from that, this series has great designs in armor and weapons. All unique characters get unique and different armor and weapons as well.
The last thing and most important thing I should talk about are the fight scenes. Despite this part being the most important for all action series, there is really not much I can say about it other than the fact that they're all great. I love reading this series and I especially love the fight scenes. Greed mainly uses swords and if you're a sword person like me, you're gonna love all the cool sword moves in this series.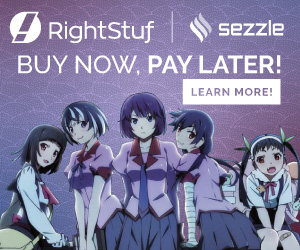 Verdict: It is GOOD. Don't stop here and go read it NOW!
Take a look at some other Action Manhwa:
Regressed To Save Murim – Infinite Leveling: Murim Review
A Mercenary Returns to Being A High Schooler – Teenage Mercenary Review
The Best Ranker Restarts As a Newbie – Ranker's Return Review
Strongest Scrawny High Schooler – Weak Hero Review