The episode kicks off with Naoya facing off against "Milika", aka Rika. He tries to convince her to stay home, playing the moral card, saying he "couldn't possibly be a three-timer" since he's already juggling two relationships. But Rika, ever the fiery one, threatens him with hot coals while grilling meat. It's a bizarre standoff, to say the least.
Inside, the trio – Saki, Nagisa, and Naoya – brainstorm ways to send Rika packing. In a rare moment of introspection, Naoya wonders aloud if they're worried he might fall for Rika. Surprisingly, both Saki and Nagisa express their trust in him. For a brief moment, it seems like Naoya might have a shred of decency. But, in classic Naoya fashion, he admits he can't trust himself around another cute face. His solution? Get rid of Rika before he's tempted. Great, because a man can't possibly help himself, right? Gross.
Their plan to oust Rika is, well, underwhelming. Naoya distracts her while they wait for the trash pickup to whisk her belongings away. But, in a predictable twist, the timing is off, and Rika catches them in the act. She then drops a bombshell: she'll leave for a cool 1 Million Yen. Naoya, ever the "hero", agrees to pay up, vowing to work tirelessly to keep her away.
But the episode's climax is truly something else. Rika's father, who seems genuinely concerned, arrives to take her home. In a shocking display, Rika uppercuts her own dad. Naoya, in a misguided attempt to play the knight in shining armor, shows her father Rika's YouTube videos and defends her choices. The episode concludes with Rika, now smitten with Naoya, leaving with her father but not before casting a longing look back.
Opinions / Analysis
Why is everybody in this show so shallow? Rika falls for Naoya just because he's a little kind to her, and Saki and Nagisa stay even when their trust is betrayed.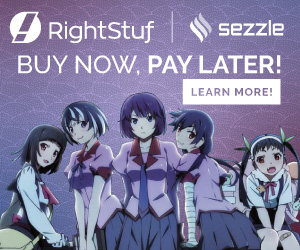 The only sane person in this whole show has been Rika's father so far. Yeah, no wonder he tried to take Rika home after seeing the cult she's aligned herself with.