Content
This episode begins with Nagisa and Saki talking to one another, sad and worried that Milika/Rika is in love with Naoya.
They come to absolutely no conclusion about what to do about this, and Saki goes home. It's here that we see Saki's mother, who definitely has no idea the sad situation that Saki's in. Saki and her mother talk about how Saki isn't sleeping with Naoya yet, and for some reason they see this as a problem that Saki wants to fix. Therefore, she has the bright idea to dress in a bunny Playboy outfit (that she miraculously has on-hand for some reason) for Naoya in hopes of getting him to sleep with her, even though he already said he doesn't want to.
Well, they don't sleep together but he does touch her chest and tells her how cute she is, which seems to make her happy for now. The next day, Nagisa finds the outfit in Saki's laundry and asks him what about it was cute — because the next day, she chooses a maid outfit. While Nagisa knows what happened with Saki, Saki doesn't know what happened with Nagisa.
Well at school we see Rika getting more involved with Naoya, even trying to talk to him privately, getting some attention from Naoya's classmates. This culminates on the roof, where Naoya says that Rika can, as revenge, take embarrassing photos of Naoya as blackmail if she desires. She declines, and for some reason she begins to rant about her Youtube channel, which Naoya praises her hard work in. This embarrasses her and she leaves.
Episode ends here, with Rika getting ahold of herself at the landing of the roof staircase. It is currently only a matter of time before she becomes the third Girlfriend.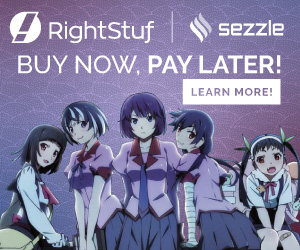 Opinions / Analysis
Nothing happened this episode nor did Rika officially join the harem. We just saw some inner relationship warfare between Saki and Nagisa.