The episode kicks off with the red-haired girl preparing breakfast when Goblin Slayer rushes in with an ominous warning of an impending goblin attack. He conveys his concerns about a Goblin Lord leading the horde, suggesting a more sinister and strategic plan to make the farm a stronghold. Their poignant exchange reveals shared traumas from past goblin raids, solidifying the red-haired girl's determination to not leave her home again.
Upon reaching the guild, Goblin Slayer seeks aid, painting a grim picture of the looming danger and explaining the menace a Goblin Lord poses. His passionate plea for assistance, including offering everything he has as a reward, draws the attention of the adventurers. Several of his past companions, from the Spearman to the Witch, step in with unique requests or simply a desire to assist. When the guild clerk offers a gold piece from the guild for every goblin slain, the guild's involvement becomes unanimous.
As night descends, tension mounts. The guild's adventurers take their positions around the farm, anticipating the goblin onslaught. Sure enough, the goblins reveal themselves, using captured women as shields against ranged attacks.
Quick thinking and spells from the Witch and Dwarf level the playing field. As the battle rages on, goblin riders mount a counter-offensive, only to face a prepared and strategic defense, courtesy of Goblin Slayer's meticulous planning.
The climax intensifies with the appearance of the formidable hobgoblins and two goblin champions. While the experienced adventurers tackle these greater threats, the question arises – where is the Goblin Slayer?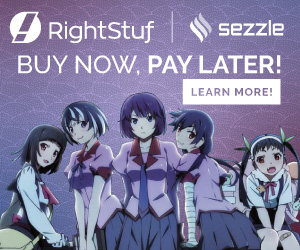 The episode concludes with the Goblin Lord attempting an escape, only to confront an awaiting Goblin Slayer. The stage is set for an epic confrontation.
My Thoughts
This episode was really good at building up suspense for the next episode. It shows everyone in the guild coming together to help Goblin Slayer deal with the goblins at the farm which is a really nice gesture despite most doing it for the rewards from the guild. The episode also shows more of Goblin Slayer's knowledge and wit in regards to dealing with goblins, and even more so, a horde of goblins led by the best mutation of goblins. The end scene where you can see Goblin Slayer lying in wait for the Goblin Lord is also a great end scene for this episode. Overall, I liked this episode and it's one of the better episodes from Goblin Slayer.