"The Path of a Star" is a BL Manhwa available on Lezhin Comics. The story revolves around Winter, also known as Gyeo-wool, the lead idol of the group "Pale Green". Coming from a poverty-stricken background, Winter's life takes an unexpected turn when he crosses paths with Gyeol, an idol from the duo group "Kimberly". Their initial interaction, where Gyeol saves Winter from an embarrassing moment with the paparazzi, sets the stage for a slow-burning relationship.
One of the standout aspects of this Manhwa is its portrayal of Winter, our protagonist. He's a character filled with self-doubt, but it's presented in a way that feels genuine and relatable. Often, stories tend to exaggerate such traits, making characters feel unrealistic. However, Winter's internal struggles are depicted with a sense of authenticity that many readers will appreciate.
The pacing of the story is notably slow. By the end of Season 1, the relationship between Winter and Gyeol is still in its nascent stages, with Winter only just beginning to recognize his feelings. While some might find this pace a tad too leisurely, it's a refreshing change from stories that rush through character development and relationships. The gradual build-up allows readers to become more invested in the characters and their evolving dynamics.
"The Path of a Star" doesn't shy away from addressing serious issues in a non-grotesque way. Themes of child neglect and abuse, as well as the darker sides of the entertainment industry, are woven into the narrative in ways that aren't obscene. The Manhwa's approach to these topics is commendable, especially in its portrayal of Winter's realization about his past. It's a subtle reminder of how many individuals might not recognize the trauma they've experienced until much later in life.
Visually, the art style might take some getting used to. It's distinct and might not appeal to everyone initially. However, as the story progresses, there's a good chance it'll grow on you, much like it did for me.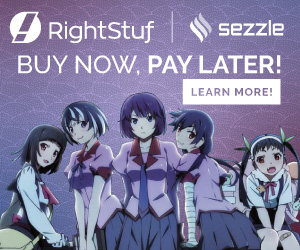 Let's quickly recap the events. We learn of Winter and how he's struggling to keep the rest of Pale Green afloat. After losing an idol competition to the duo group Kimberly, he can't help but begin to cry on stage, which prompts Gyeol to quickly hug him and mutter to pretend like they're old friends, hiding the real nature of Winter's tears. Since then, Winter's been wanting to repay Gyeol for his actions, and when he finds himself working alongside Gyeol more often, that opportunity comes… and seemingly, won't stop coming, too. How in the world is Winter seemingly always working alongside Gyeol?
Season 1 of "The Path of a Star" is a solid read that offers more than just romance. It delves into personal struggles, the challenges of the entertainment world, and the journey of self-awareness. With a rating of 7/10, it's definitely above average in its genre. If you're looking for a BL story that takes its time to develop its characters and relationships, this Manhwa is worth checking out. I'm eagerly awaiting the next season to see how Winter's journey unfolds!
Check out our coverage of other BL series here on LAN:
A Historical Soap Opera – To Take An Enemy's Heart Review
This is NOT A Love Story – The Warehouse Review
Speak of the Devil Season 1 Review