A strange student takes a peculiar interest in Miyamura, and Hori develops the ability to smell other men on Miyamura's clothes – leading to an argument between them.
Watabe's Obsession
After Yasuda's weird behaviour last week, we have another strange character taking the spotlight for a section of this episode. Watabe's stalking of Miyamura is not only highly concerning, but it's going to scare Ishikawa off too. From the looks of it Watabe is Ishikawa's friend, and knows Miyamura because of this.
Hori's Sense Of Smell
Having the ability to detect different individual smells on someone and pinpoint who they belong to is a pretty rare talent – I'm impressed, Hori. Can't help but think that this talent has fallen into the wrong hands though, I mean just look at how serious Hori takes it whenever she smells someone else on Miyamura.
The Disagreement
We don't get to see Miyamura and Hori fall out that much, but it definitely happens from time to time as seen here. They were so stubborn too – refusing to talk to each other until the other one made the first move. Miyamura finding Hori outside by herself and attempting to fix things with her was super wholesome, the way he pulled her hands away while she was crying defo did the trick even if she didn't want Miyamura to look at her in that moment. Miyamura has known Hori for long enough now for him to know how to react when she gets angry or sad. That text from Hori was low though, at least now we know what they get up to when Miyamura is over at Hori's house.
The Alleyway
Another kiss scene between Miyamura and Hori! Miyamura just goes for it whenever he feels like it now, haha. Plus, neither of them get that embarrassed about it anymore, it's just a normal thing. It goes to show how far they've come since that fateful encounter in the Hori household at the start of season one. On the other side of the coin, their relationship is far from perfect. Hori has a lot of issues that Miyamura puts up with out of love for her – that text is a great example. Her entire reasoning for sending it was to shock Miyamura out of spite, I feel like Miyamura needs to pull some of these negative traits out of her. But then again, it's likely that Hori's spiteful tendencies come from a place of love as well.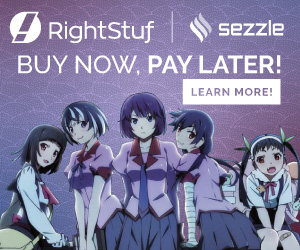 Final Thoughts
Another 10/10 episode, 'nuff said. Leave a comment down below if you agree or disagree!
While you're here, check out our other posts at LAN. We cover everything anime related and are always doing our best to bring you the latest news and episode reviews! Today our recommendations are: 16bit Sensation: Another Layer Unveils Teaser Visual & Main Cast Members, My Instant Death Ability is So Overpowered Reveals Teaser PV & Release Date and Top 10 Most Iconic Anime Outfits: Making A Fashionable Statement.