With Valentine's Day fast approaching, Hori's panic is kicked into high drive due to her indecision of what to get for Miyamura.
Sawada
I mentioned this a few episode reviews ago, but Sawada used to really annoy me. Her persistence in talking to Hori was super frustrating and I was always really happy when Miyamura dragged her away. After getting to know a little more about her circumstances, I felt really bad for her and her situation. The way that she's integrated as a friend of the third-years is great, but I hope she can make some new friends in her class.
The Act Of Buying Chocolates
Personally, I think Iura is one of the coolest-looking guys in the friendship group. All the guys look cool, but there's something about Iura's excessive talking and unique fashion sense that sets him apart. Lets touch on the fashion sense to start with. This man really brings a hoodie to school every day, completely disregarding any kind of uniform policy. He just doesn't care. And yeah, sure, he talks a lot, but that sort of adds to his charm. I hope we get to see some kind of development between him and a significant other before the series ends. Perhaps a fellow third-year this time!
Hori's Attempt
So Hori isn't the best at baking. No need for worry though, we all have our pros and cons. With chocolate gifts being passed around the school like it's going out of fashion, It's no wonder why Hori began to doubt her ability to bake. However, it's just as Remi said – It's the thought that counts. Literally everyone, even Hori, and even us viewers knew that Miyamura would accept any present from Hori with a beaming smile because that's just how he is. I guess Hori just understandably couldn't shake that thought in the back of her head telling her that Miyamura wouldn't appreciate a bad present. All turned out well in the end though due to Miyamura's kind nature.
Final Thoughts
There's only two episodes left, and I'm so sad that this season is coming to an end. This spin-off series will most likely be the last time we have any Horimiya content on-screen due to most of the manga content being adapted following the end of this season. Let's savor these last two weeks with all we've got! Thanks for reading.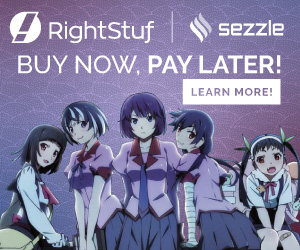 Did we miss anyone? Let us know down below! While you're here, check out our other posts at LAN. We cover everything anime related and are always doing our best to bring you the latest news and episode reviews! Today our recommendations are: 16bit Sensation: Another Layer Unveils Teaser Visual & Main Cast Members, My Instant Death Ability is So Overpowered Reveals Teaser PV & Release Date and Top 10 Most Iconic Anime Outfits: Making A Fashionable Statement.