In the penultimate episode of the series, we get an insight into the daily ins-and outs of the Hori household.
Foreword
First off, I gotta get it out of my system – why does this series have to end next week?!?! I've been so invested week by week and I've genuinely really enjoyed every single episode. Okay, now that's off my chest, let's dive into the review.
The Past
After witnessing the rivalry between Hori's dad and Sengoku's dad a few episodes ago, this flashback to the past was really cool. It was good to see Sengoku's dad portrayed as a nice guy and not some stuck-up, self-important student council president. As for the scene of Yuriko slapping that gyaru – like mother like daughter, let's just leave it at that.
Hori Fashion Week
We know that Hori has a slight temper problem, but this episode took it to a whole new level. She shouts at Kyosuke, she shouts at Sota, she shouts at Miyamura, no one gets let off easy when Hori is in a mood about something. Watching her try to fit into her first grade little brother's clothes was pretty funny – that shirt looked like a crop top and it actually suited her, haha.
An Explosive Outburst
Hori has got to stop lashing out at everyone for every little thing. It was heart-crushing to see poor Sota start crying when all he was trying to do was help. Hori only got angry because she cares so much and didn't want Sota to hurt himself, but she needs to express her worry in a better way than shouting. It upsets Sota, and it probably upsets Miyamura when she shouts at him too. Sota loves his big sister, and Miyamura loves his girlfriend, but it would make it so much easier for them if Hori could express her concern/anger in a better way. Miyamura's calm disposition when dealing with her in these moods is spot-on, I have so much respect for him. I genuinely think we'd get along really well if he was real, I'm sure that goes for many of you guys too, right?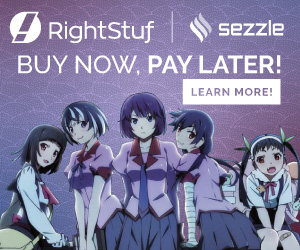 Final Thoughts
Another brilliant episode, It's such a shame that the journey is coming to a close next week. The final episode is titled "Graduation" – I can already tell there's going to be some tears involved on my part! How do you guys feel about this anime? Leave a comment down below and let's talk!
While you're here, check out our other posts at LAN. We cover everything anime related and are always doing our best to bring you the latest news and episode reviews! Today our recommendations are: Our Favourite Anime Waifus Of 2023, New Fist Of The North Star Anime Is In Production and Board Game-Style Demon Slayer Video Game Is Coming Next Year.