In what's likely to be the last Horimiya episode to ever air, we take a look back at the gang's journey up until the present moment – graduation.
Miyamura's Specific Set Of Skills
We all know that Miyamura used to have long hair, so it's no surprise that he knows how to style Hori's hair and make it look nice. The way he stopped the comb midway through her hair, we could almost see just by looking at his face that he was thinking "hold up, I got an idea". It took Hori a little while to accept it, but it's safe to say that everyone's compliments once she got to school cleared any doubts that she had about Miyamura's hairdressing.
Memories
This sequence was brilliant for the last episode. We get to take a look back at how things were at the very start of the first season. Toru had a crush on Hori, the student council weren't part of the group yet, and Miyamura was still a gloomy-looking loner without any friends. Over time, the sequence showed how the student council guys joined up with Hori and the others, it showed how Iura introduced Yanagi to everyone, and than finally it showed how Miyamura met Hori and joined the group. That then made the Horimiya group complete – Hori, Miyamura, Toru, Yuki, Sengoku, Remi, Sakura, Iura and Yanagi. I'm gonna miss these guys so, so much.
Graduation
This part is the same as the final scene in the original season, where Miyamura tells Hori that he would gift her the sky. To replicate such a beautiful ending and give it to us fans once again was a treat for sure. I've got nothing more to say about this part I'll be honest, just happy tears.
After Credits Scene
In the after credits scene, we see that Hori's hairdresser cut her hair way shorter than she wanted it, and she ended up looking like she does in the picture above. Miyamura joined the trend and cut his shorter too. This means we now have three eras of Miyamura – the super long hair at the start of the series, the mid-length Miyamura that we know and love, and now the super short Miyamura (check out the picture below if you're curious, haha).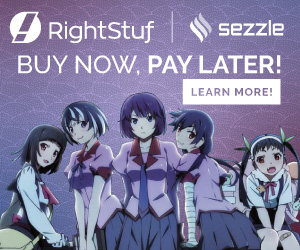 Final Thoughts On This Season
Well there it is everybody – Horimiya: The Missing Pieces, and by extension, Horimiya itself. It's highly unlikely that we'll get another season as nearly all of the manga content has been adapted, but it was a super fun ride while it lasted. Although we never got to see the confirmed pairings between the characters, I like how it leaves it up to your imagination to pair them yourself in your head. Sakura would definitely end up with Yanagi, Toru with Yuki, and Iura, well, I'm sure there's someone out there for him! I remember watching the first season week-by-week as it aired at the start of 2021 and it instantly became one of my favourite romcoms. Now here we are, at what looks to be the end of the line for Horimiya. If like me you still want more, consider picking up the manga! I know I will be doing. But enough about me, what did you guys think about this season and Horimiya itself? It's very highly praised in the community, but do any of you have any negatives you'd like to point out? Either way, leave a comment below and let's chat. Thanks for reading!
While you're here, check out our other posts at LAN. We cover everything anime related and are always doing our best to bring you the latest news and episode reviews! Today our recommendations are: Our Favourite Anime Waifus Of 2023, New Fist Of The North Star Anime Is In Production and Board Game-Style Demon Slayer Video Game Is Coming Next Year.