The majority of this episode was spent showing Yuji and Megumi's battle against an old man cursed spirit.
Yuji and Megumi's Teamwork
The main takeaway from this episode was Yuji and Megumi fighting together again. They make a good team, watching them watch each other's backs while launching individual attacks at the cursed spirit was super cool. Elsewhere, Nanami fanboy #1 is battling the grandmother/grandson cursed spirits. Looks like his ability comes from his mask being on, I'm looking forward to learning more about him in the coming episodes.
Young Gojo
We're well aware of the incredible strength that the Gojo clan holds so this is nothing new, but understanding that even as a kid Gojo had an aura around him and gave off ridiculous power is crazy. He must have been what, seven or eight here? And that was plenty old enough to scare away fully grown cursed spirits and even paralyze one in fear. Let's hope the goat gets unsealed soon.
The Opponent's Weakness
All opponents have a weakness, and trust Megumi to figure out what it is (Yuji figuring out seems pretty unlikely). The less power put in the punch, the more damage is inflicted on the old man cursed spirit – Yuji's Black Flash finisher was super cool. Meanwhile, the grandson cursed spirit that Nanami fanboy #1 is fighting has eaten a vial of something and transformed into none other than Toji himself. As expected, Nanami fanboy #1 lost the fight very quickly.
Final Thoughts
I'll keep it real with you guys, this season has been a little underwhelming so far. It hasn't really kept my interest and I feel like there's better stuff airing at the minute. If you wanna grill me in the comments down below, feel free and see if you can change my mind!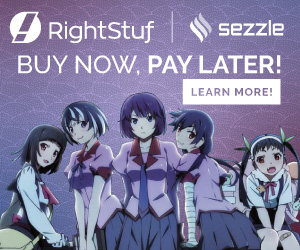 While you're here, check out our other posts at LAN. We cover everything anime related and are always doing our best to bring you the latest news and episode reviews! Today our recommendations are: Our Favourite Anime Waifus Of 2023, New Fist Of The North Star Anime Is In Production and Board Game-Style Demon Slayer Video Game Is Coming Next Year.