Yuji battles his way through the subway to get to Mahito. Meanwhile, Jogo, Hanami and Choso attempt to put an end to Gojo.
Yuji vs Grasshopper Curse
Yuji wasted way too much time on this curse. Sometimes Yuji's kind-hearted nature can drag him down in battle, this is a good example. The Grasshopper Curse brutally killed a civilian, and was still eating him when Yuji arrived. Instead of using Divergent Fist to punch down a few floors after finding out that's where Mahito is, Yuji opted to have a battle against the curse that took the life of the unfortunate civilian. He even prayed next to the civilian's body after he killed the curse.
To Kill The Greatest Alive
Let's be honest – Geto himself could go up against Gojo and he'd still get bodied, what did Jogo, Hanami and Choso think they were going to do? Gojo put it perfectly "I'm shocked that you thought you could beat me if this is all you got". Off topic, but Gojo's self-confidence is brilliant. It's no surprise when you consider how strong he is, but it's always great when he boasts about his abilities and how his opponents don't stand a chance.
Brutality
Aside from fruitlessly trying to kill Gojo, the three curses were really ruthless with the civilians. It's safe to say at least twenty died, maybe even more. The Shibuya Incident has officially begun, and the way things are going it's only going to get worse. Geto hasn't even arrived yet, once he does it's almost certain that civilians are going to be killed. After all, thanks to the Gojo's Past arc, we know about his plans.
Final Thoughts
To be honest, this episode was a little slow, but that only means the next episode is likely to be a good one. What do you think? Leave a comment down below!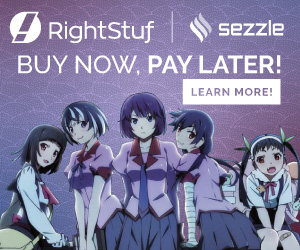 While you're here, check out our other posts at LAN. We cover everything anime related and are always doing our best to bring you the latest news and episode reviews! Today our recommendations are: Our Favourite Anime Waifus Of 2023, New Fist Of The North Star Anime Is In Production and Board Game-Style Demon Slayer Video Game Is Coming Next Year.