This high action episode features Miracle competing in a fogelboarding race.
The Race Begins
Now this right here is using the fact that you're a massive klutz to your advantage unknowingly. I mean come on, Miracle couldn't even go forward because she didn't realise she had her foot on the brake, and you're telling me she actually intends to win?
Heading For First
Miracle has got some insane luck to get this far – but then came the fake news. She's so good hearted though, her first thought was to let everyone know about the "lucky avatar" not knowing of it's falsehood. She definitely deserved the win but with her fogelboarding skills that would've been next to impossible – her luck would've run out. She'd probably end up accidentally braking and getting sent flying off the course or something, haha.
A New Friendship
This is for sure in the top three Miracle quotes of all time, especially after Riz gave her that lesson on how to avoid being deceived by fake news. Riz even took such a liking to Miracle following her goofy one-liner that she insisted on being friends. So we now have Miracle, Chris, Noelle and Riz in the friendship group! We've got a few episodes left so there's always a chance that someone else could be introduced! Do you guys remember that shady looking girl heading away from the Principal's office a few episodes ago? My bet is that she's next on Miracle's befriending list!
Episode Thoughts
A solid, action packed episode much like two weeks ago when Miracle and Noelle helped Chris defeat the Dragon-Vani. Leave any comments below and see you guys next week!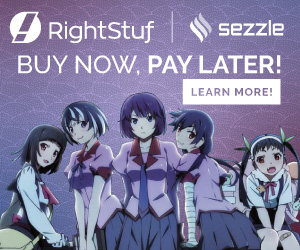 Check out our other news at LAN. We cover everything anime and game related, always doing our best to bring you the latest news and episode reviews! Today our recommendations are Blue Lock: Episode Nagi Movie Announced, I Got a Cheat Skill in Another World and Became Unrivaled in the Real World New Trailer, and Dark Gathering TV Anime New Trailer and Premiere Date.