My Dress-up Darling or Sono Bisque Doll wa Koi wo Suru (Funnily enough, it more accurately translates to "Loving that Dress-up Person" or "Loving that Bisque Doll".)
This recap will be mostly content-based and removed of most opinions! Alternatively, check out our My Dress-up Darling Season 1 Review if you're interested in a more critical analysis.
Before delving in, here's the synopsis:
Wakana Gojou is a high school student who spends his days perfecting the art of crafting hina dolls, with the hope of reaching his grandfather's level of expertise. While his peers are immersed in pop culture, Gojou derives happiness from designing clothes for his dolls. Despite his passion, he keeps it a secret, fearing ridicule if it were discovered.
Marin Kitagawa, a stunning girl with remarkable confidence, bears no resemblance to the meek Gojou. It is unlikely for the lone youngster to associate with the likes of Kitagawa, who always has company. But fate intervenes when Kitagawa discovers Gojou's talent with a sewing machine and reveals her own hobby: cosplay. Knowing her sewing skills are inadequate, she turns to Gojou for help.
As they collaborate on various cosplay costumes, Gojou and Kitagawa develop a bond, despite their disparate lives.
With that said, let's begin!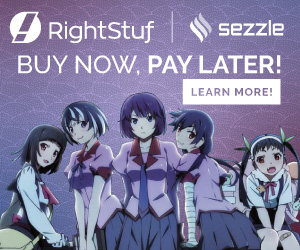 Episode 1: Someone Who Lives in the Exact Opposite World as Me
Episode 1 follows an extremely predictable and standard first episode that mostly just showcases the synopsis. We meet our protagonist Wakana Gojou, a high schooler who is embarrassed by the fact that he likes making Hina dolls — specifically, the clothing for said dolls.
He notices Marin Kitagawa at school, an extroverted model-esque girl. One day he goes to the sewing machine at school and Marin catches him using it. He is extremely embarrassed but she thinks it's very cool, and asks him to turn around. She changes behind him into a poorly-made dress and shows him a photo; she's been trying to make a dress for a cosplay but is too bad at it. She asks Gojou to help her.
And the first episode ends here.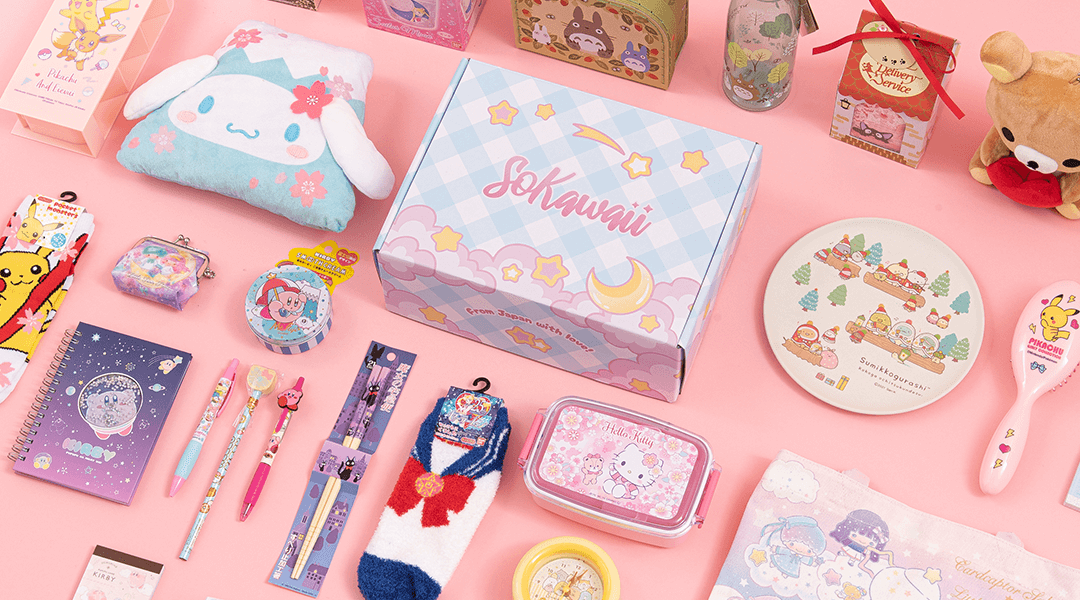 Episode 2: Wanna Hurry Up, and Do It?
In this episode, Marin talks about her character Shizuku and why she admires her so much. We learn that the character she wants to cosplay as is actually in an adult p*rn*graphy game. Gojou tells her that he thought girls hated those sorts of games, but Marin tells him that someone's interests shouldn't be gender-locked like that. Gojou, who was told that liking dolls is weird, totally gets that part — even if he doesn't understand the fascination on that game.
The main focus of this episode is a bit of an ecchi sequence where Gojou tries his best to measure up Kitagawa's body for her dress. However, he keeps getting flustered during the entire process, while Kitagawa is very open with her body. At the end, however, it's Kitagawa who gets flustered, and we end up with this popular shot of Kitagawa:
Episode 3: Then Why Don't We?
Episode 3 follows a few small threads. Firstly, Gojou has noticed that Marin is super kind and outgoing to him, even at school; this causes a few girls to wonder if she's dating him. This creates some unrest in his body, causing him to try and put distance between the two of them, to Marin's displeasure.
She hunts him down after school and forces him to spend the evening with her, shopping for ingredients for Marin's cosplay. They have a great time and Gojou feels a bit ashamed for avoiding her. Marin thanks him for spending so much time with her and letting her talk about dating sims, since she feels like she can't share that with anybody else. She tells him that the event she wants to wear it for is in two weeks before running off to catch the train. Gojou is worried about this tight deadline.
Episode 4: Is this your Girlfriend, or What?
Episode 4 is mostly Gojou's internal struggle with getting Marin's cosplay done on time. He's extremely overworked between this, his Grandpa getting injured, and finals coming up. He nearly gives up, but the potential of Marin's smiling face pushes him to finish the cosplay in time for an event. In the end, he ends up finishing the dress the day before the event.
As he presents it to Marin, she begins to cry and says that she was just planning on waiting until it was finished. She apologizes over and over for making him work so hard when he should've been visiting his Grandfather in the hospital instead. The two end with Marin trying on the cosplay and loving it.
Episode 5: It's Probably Because This Is the Best Boob Bag Here
Episode 5 begins with Gojou entering the room to see Marin dressed as Shizuku. The two take photos of her for social media. At first, Marin's unable to stop smiling in out-of-character ways, but tries to pose as Shizuku. After she uploads the photos, she asks Gojou to go with her to the event tomorrow.
At the event, Gojou feels extremely out of place. Also, as a joke, Marin keeps bouncing her chest to show off the "shelf" the outfit makes. As photographers line up to take photos of Marin, Gojou notices that people will often cross dress as their favorite characters and it doesn't seem out of place. Gojou likes and respects that sort of acceptance about interests.
Gojou assumes that the two won't be as closely aligned after the event because Gojou succeeded in his task .The two go inside after Marin complains of feeling too warm. He fans her down and as they leave, Marin takes a few more photos before they get on the train home. Marin wonders out loud what their next cosplay should be, and Gojou is shocked but happy that he gets to spend more time with Marin. He tells her she looked beautiful that day, and she blushes from shock.
Episode 6: For Real?!
In Episode 6, halfway through the season, two main things occur: firstly, Marin recognizes her feelings for Gojou. This happens when his Grandpa comes back to live with Gojou above the shop. Previously, after he got injured, he went to stay with some of Gojou's family.
The second main instance is the introduction of another character "Juju" aka, Sajuna Inui. I'll call her "Sajuna" from here on out, because we'll meet another Inui later and I don't want readers to conflate the two. She's older than Gojou but extremely serious about cosplaying — in fact, Marin idolizes her online persona. Dajunacomes to Gojou's store and asks him to make her an outfit as well, so that she can cosplay a magical girl. She also accidentally assumes Marin and Gojou are in a relationship, to his embarrassment and Marin's delight.
7. A Home Date With the Guy I Wuv is the Best
In this episode, Gojou goes to Marin's house to meet up. Marin and Juju will be joint-cosplaying at the next event, as the two sister magical girls in the Magical Girl anime mentioned last episode. Marin will be cosplaying as "Neon", an evil older sister of the protagonist. The two watch the anime at home while Marin attempts (and fails) at cooking OmuRice (omelette + rice, usually topped with ketchup), but Gojou likes it and eats it anyway.
Later on, Sajuna and Gojou discuss her outfit a bit more, and we learn Sajuna's younger sister takes all the photos for her cosplay. Juju wants to rent a studio as well this time. We meet Shinju, Sajuna's sister.
8. Backlighting is the Best
We learn that Shinju, the photographer-younger-sister, is the one who set up Sajuna's social media account. Sajuna doesn't care much for popularity. Marin asks Shinju if she'd ever like to dress up, but Shinju is bashful and claims she doesn't want to. We also get a comedic scene referencing the price of DSLR cameras.
Sajuna tells them they'll be doing a small photoshoot in an abandoned hospital, so she wants to go scout it out, but when they arrive, she's extremely frightened by the atmosphere. In an attempt to calm her down, Gojou listens to her monologue about how she wanted to be a magical girl when she grew up, and that's why she started cosplaying. She knew that being a magical girl was impossible, so that's the closest she could get to that "dream". In that monologue, she compliments Gojou's dress-making skills, and he feels happy.
The scene ends and we cut to Marin and Gojou after class. Marin asks him to go to the beach with her immediately and he goes. We get a really cute date-like scene of them getting along extremely well, with Gojou throwing fries at a nearby bird so they can escape without it stealing their food. Marin goes into the water and gets Gojou to go with her, and Gojou admits that he's never been to the beach before because he's only been focused on hina dolls. Marin asks him to go lots of places with her over Summer break, and he agrees. Marin, embarrassed, gets out of the water to get a drink to cool her nerves, and takes a picture of Gojou in the water.
9. A Lot Happened After I Saw That Photo
This episode begins after the beach, where Marin and Gojou returned home with some dress materials. Marin flashes Gojou with her swimsuit's bikini bottoms and we get a fanservice scene. Marin is smug with her self about this.
We cut to a different scene where Sajuna Inui is trying on her cosplay alongside Marin. They use a technique altering eye shape with tape on Marin. Marin, of course, loves it. However, on the day of their photoshoot, it's very rainy so the lighting is all wrong. Gojou appears with Shinju dressed in cosplay.
It's revealed that in the previous episode, Gojou secretly asked Shinju, the photographer, if she'd like to cosplay as well, because he got the feeling she was hesitant to say she wanted to in front of her sister. She reluctantly admits she'd wanted to cosplay "Souma", a boy character from the show, but feels that if she'd attempt and fail, her sister wouldn't live her anymore. Despite that, Gojou helps, but it proves difficult because she has a large chest. Through trial and error and on a budget, Gojou and Shinju are able to make an extremely convincing cosplay, and Marin and Sajuna are in shock, snapping pictures together.
10. We've All Got Struggles
The episode begins with Marin being extremely giggly and grinning whenever they attempt to take photographs, but it even begins to affect Sajuna, who is normally very serious. She begins to grin and giggle along with Marin.
Later, there's a scene with Sajuna and Gojou, where Sajuna says she feels like she's failed Shinju as an older sister because she had no idea she wanted to cosplay so much. Gojou tells her that it can be really hard to share the things you like or want to do, so he relates to Shinju a lot, and that it wasn't Sajuna's fault.
We see a small scene of Sajuna and Shinju, who are looking through Shinju's photographs. It's clear that Sajuna has a crush on Gojou. We cut to Marin and Gojou on the phone, also looking at the photos, but Marin grows a bit pouty and grumpy when she realizes that Shinju and Gojou were alone together preparing Shinju's cosplay.
We see the next cosplay that Marin has planned, which is a tan-skinned girl named Veronica wearing a pretty skimpy outfit. Gojou, however, doesn't bat an eye anymore, and claims he could make the cosplay pretty quick. Marin shows up at his house with makeup on her body, making her look darker-skinned.
They go on an adorable date where Marin picks out a bunch of clothes for Gojou, and likes him in every shirt, even if its gaudy or horribly paired. They also go out to eat, but Gojou tells Marin seriously that he can't go with her to the cosplay convention. Marin is in shock and confusion and, hurt, tells him that she can't cosplay without him. But he says that he's too embarrassed to look at her wearing such a revealing outfit. Marin rolls her eyes and playfully begins hitting him, angry that that's all it was.
She pulls him close and whispers in his ear if he wants a photo of her wearing the cosplay, and it ends with him being extremely flustered.
11. I Am Currently at a Love Hotel
This episode begins with Marin looking at a different cosplay, this time being "Liz-kyun", a succubus from a slice of life manga. Marin instantly books a room at a love hotel for a photoshoot, but doesn't realize the type of building until they've already arrived.
At the Love Hotel, there's one particularly famous scene where in an attempt to get a specific photoshoot, Marin sits on Gojou's lap and faces him while in her cosplay. He pitches a tent, and grabs her sides, telling her to get off before she notices, and she squeals and drops her phone. The lights go out and the two are almost caught up in the moment before Gojou's phone rings. They leave, and Gojou can't stop thinking about Marin.
12. My Dress-Up Darling
The episode begins with Marin calling over Gojou to help her with some ribbon-tying onto her body, but they end up watching a horror movie together. Afterwards, Marin tells Gojou that she's forgotten something at the school, and the two go to grab it.
On the way, they stop by the school swimming pool and Marin wants to dip her toe in. She falls in, and it's revealed she can't swim, so Gojou hops in to save her. Marin tells him that even though she can't swim, she loves the ocean.
Marin asks Gojou to go with her if she finds a festival for them to go to. Gojou agrees, but tells her only if she finishes all the homework she's got piling up. She does, and the two go to a festival that night, where Marin has her hair done up and wearing a Yukata.
They have another date-like time, where they buy lots of food and watch the fireworks together; but rather than watching the fireworks, at about halfway through, they end up watching one another. Afterwards, Marin's feet ache from her shoes, so Gojou carries her on his back. Marin says she'll be more careful next year, leading Gojou to smile to himself thinking that they'll still be around next year to go together.
This episode is meant to conclude the season, showing us that because of Marin, Gojou is opening his eyes to the world around him, instead of focusing only on Hina dolls.
Conclusion
Well that about wraps up season 1 of My Dress-Up Darling! What do you all think of the season? Make sure to let us know in the comments!
For more Recaps and Reviews, check out our other articles here on LAN!
Rent a Girlfriend Season 1 Recap
Don't Toy with Me Miss Nagatoro Season 1 Recap
Demon Slayer: Entertainment District Arc Recap
Paradise Kiss Review – A Shoujo Anime for the Older Audience