After Akane's near tragedy last episode, Aqua and the stars of LoveNow attempt to fix her online reputation.
Aqua Saves A Life
After the crazy cliffhanger last week, this episode has been a long time coming. It was nice to see the LoveNow cast members coming together to help Akane in her time of need.
For Akane's Sake
Seeing Aqua, Mem-cho, Kengo, Yuki and Nobuyuki form a team to try and suppress some of the malicious online attacks was really nice. We know what Aqua is like though, he rarely does anything if it doesn't have gain for himself in it, so revealing that he can't stand the production crew made sense. Their selfish behaviour would have reminded him of how it was like for Ai, triggering an immediate disliking in him.
Ai Hoshino, 2.0
This was such a great finish, the ending theme was a perfect fit here. The way it starts to play thirty seconds or so before the episode actually finishes hasn't been done better than this up to now – the song captured the perfect emotion after Akane's eyes changed to Ai's. Her walk towards Aqua, her spot-on impression, Aqua's shock, it all came together beautifully. More of this please!
Episode Thoughts
This episode was a beautiful continuation of last week's cliffhanger, and a truthful representation of idol culture in Japan. Aka Akasaka has done an incredible job with the story and it's super exciting to see the themes unfold now that the anime is well underway.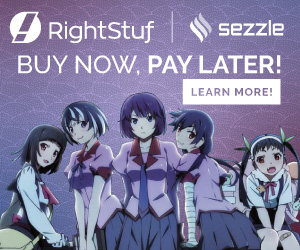 Check out our other news at LAN. We cover everything anime and game related, always doing our best to bring you the latest news and episode reviews! Today our recommendations are Blue Lock: Episode Nagi Movie Announced, I Got a Cheat Skill in Another World and Became Unrivaled in the Real World New Trailer, and Dark Gathering TV Anime New Trailer and Premiere Date.