Rent-A-Girlfriend is the official English localized title of Kanojo, Okarishimasu.
Sometimes anime fans need a summary or refresher on the events of the previous season so that they understand going in to future seasons. Luckily for you, we here at LAN hope to provide that for you!
Going in to Season 2, many Rent-A-Girlfriend fans were as conflicted as Kazuya was for these 4 girls all with conflicting feelings for him. Who will come out on top? Is it Ruka, the cute, abrasive girl with a heart condition? Mami, the ex-girlfriend? Chizuru, the wannabe actor? Or Sami, the sweet and kind-hearted timid girl?
Let's get in to an episode-by-episode breakdown and summary of Rent-A-Girlfriend Season 2!
1: Dream and Girlfriend
The episode begins with Mami, Ruka, Chizuru and Sami all narrating to us their parts of the story thus far. We cut to Kazuya in his bedroom, worried that Chizuru will quit her job and so he'll have to break the news to his Grandma that they've broken up. The thought of his Grandma crying, however, stops him from calling her. He recalls that Chizuru got a part in an upcoming play, and decides to wear a mask and go see it for "moral support". Sumi, however, recognizes him, but doesn't say anything.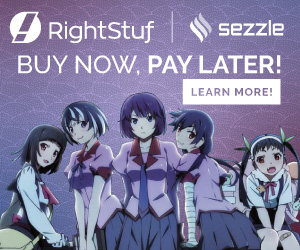 Kazuya greatly enjoys himself at the play, and is moved heavily by Chizuru's emotional and comedic acting. However, when the play is over with, it appears the director chose a different actress. Some passerby staff mutter how its about her connections rather than talent.
Chizuru, however, takes this to heart, and assumes that she lacked talent. She runs into Kazuya and learns that he saw the play, but when he brings up the director, she says it didn't work out. She mutters how she must be pretty selfish to take people's money as their girlfriend to "waste" it on acting lessons when she's "so talentless".
But Kazuya shouts, really embarrassingly, that he'll rent her next week and the week after to help her fund her dream. He even says that he'll get a job to fund her.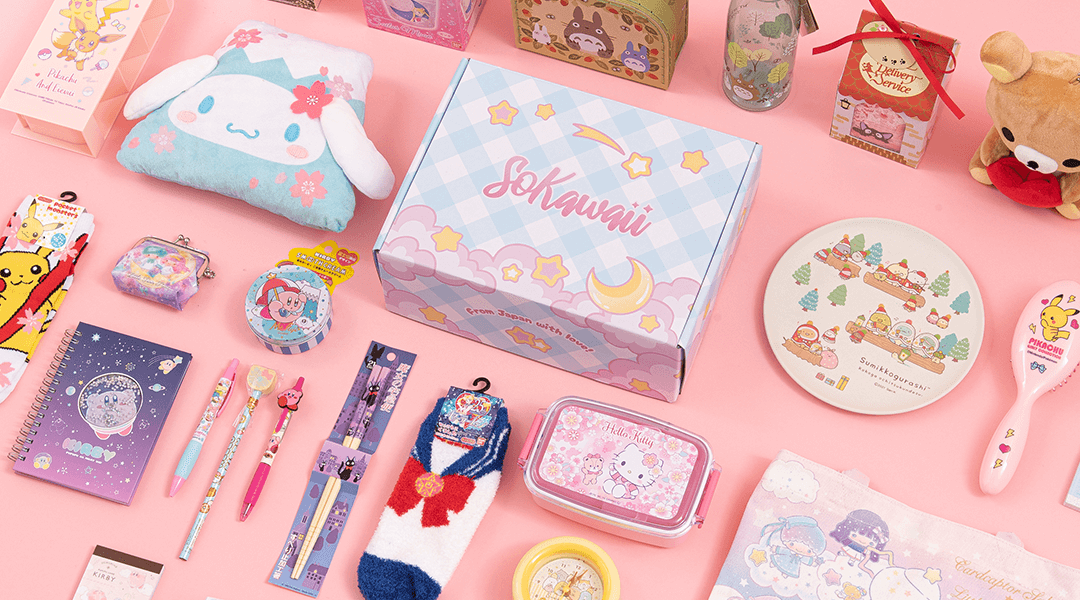 2: The Usual Girlfriend
The episode begins with Kazuya thinking about getting a job over spring break. He does, and thinks about how that money will directly be going to helping Chizuru and her dream. He thinks about how much he likes her before meeting her for their cafe date. During that date, Chizuru tells him to stop renting her every week. She also tells him that Mami asked her to stop seeing Kazuya.
After the date, Kazuya tells Chizuru to just act normally instead of putting on the "Girlfriend" act. She says she can't because its acting practice for her, to act like her clients' ideal girls — but Kazuya says that the real Chizuru is his ideal girl. She agrees to drop the act for the day. After the date, Chizuru begins to leave, but turns around and asks him to go somewhere with her, since she's technically off the clock.
They go to a batting cage together and Kazuya wonders if this is actually a date. Chizuru immediately reminds him that its not, but Kazuya and some passerbys admire Chizuru from a distance. The two have a cute moment where Kazuya is embarrassed to give Chizuru a high-five, so she takes the initiative and gets closer to him to do it herself.
After their not-date, Chizuru takes Kazuya to the hospital to see her Grandmother. Kazuya notes that he's quite happy that the Grandma seems to be doing all right despite her condition. The Grandmother is extremely happy to see Kazuya and fawns all over him, and Chizuru tells her to stop "hanging all over [her] boyfriend." Kazuya blushes at this.
When Chizuru leaves the room, her Grandmother asks Kazuya how Chizuru's play went, since she couldn't make it. Kazuya immediately responds that it was fantastic and that Chizuru was shining on stage. The Grandmother reveals that Chizuru was pretty needy as a kid, so she tells him to make sure he tells her that. She also states that Chizuru is pretty fragile, and surely will need somebody to comfort her when she's hurt. She begs Kazuya to be that person for Chizuru, and he responds with the fact that he loves her with all his heart. He goes home with Chizuru (since you'll recall they are neighbors) and leaves her 5 stars that night.
3: The Return of the Girlfriend
This episode begins with Chizuru coming by Kazuya's apartment shortly after he rates her 5 stars from the episode prior. She's blushing heavily, but she explains that she lost the key to apartment.
Kazuya immediately begins to think why Chizuru rang his doorbell, but since he's so ridiculously dense, she enters his apartment. Kazuya assumes that she's asking to spend the night and begins thinking to himself that surely all they'll do is sleep — but his expectations are shattered when Chizuru opens the balcony door and says she may be able to get into her apartment from there.
Chizuru never intended to stay the night at his place.
As she attempts to climb over the balcony, she nearly falls, causing a comedic scene where Kazuya grabs her in an attempt to help, but only makes matters worse, leading to them in an additionally compromising position.
Kazuya expects her to hit him, but instead she calmly asks him to get off while blushing incessantly. Eventually, they separate because his doorbell rings. Kazuya looks through the peephole to see it's Mami. Panicked, Kazuya and Chizuru hide and Mami finds that the door is unlocked. She opens it and calls out to see if Kazuya is home, but leaves when he doesn't respond.
On the way home, Mami suddenly stops and recalls that she saw Chizuru's bag inside of Kazuya's apartment. If you'll recall, Mami doesn't want Chizuru and Kazuya to be together — and so, she isn't very happy about this. (She says "Uso", which directly translates to "Lie" or "Lies"… basically means, "You can't be serious.")
Meanwhile, Chizuru sees that the landlord is back and is about to leave Kazuya's apartment. Kazuya stops her and tells her to let him know if she ever needs anything, if she can't rely on parents, because he recalled what Chizuru's grandmother told him.
Chizuru tells him that she doesn't have parents, and everyone either left her or died, leaving her Grandma left. Kazuya tells her that he's been blessed because his life was so different from hers. He tells her that even though that's true, he sees her as extremely cool and wants to help her make her dream come true.
The next day, Kazuya sees Chizuru at school panics for a moment, but upon seeing her in her glasses and subtly acknowledge him, he feels happy.
4: Night and Girlfriend
This episode begins with Mami confronting Kazuya, and asking if he has a minute. Kazuya is extremely nervous, knowing what happened last episode.
Mami sits down Kazuya and tells him that she heard Chizuru is a rental girlfriend, and thought that she should tell him. She tells him that she stopped by his apartment yesterday to tell him — (since she didn't know he was already well aware). Mami asks if its her fault that Kazuya went to get a rental girlfriend. He assures her that its not, but Mami asks if he's serious about Chizuru. He instinctively says he's not, and that he was just "trying new things."
Mami leaves the interaction certain that Kazuya is lying since she saw Chizuru's bag at his place the other night. Later, Ruka catches up to Kazuya and tells him that she'll make him dinner that night. They go shopping for ingredients, and Ruka seems to be in a good mood. At Kazuya's apartment, Ruka begins to prepare dinner and Kazuya watches her from afar. They have a few cute back and forths during this time, but nothing interesting happens.
Kazuya spots Ruka texting her mother that she'd be staying the night at a friends', and Kazuya immediately tries to get her to leave until he notices that its raining extremely hard. Ruke gets wet and, feeling guilty, Kazuya allows her to spend the night.
Things get especially awkward when Kazuya spots condoms fall out of Ruka's bag, and he lies down to sleep on the floor. However, Ruka lies down beside him — to which, he pretends to be sleeping. He begins to think about whether he and Ruka will be sleeping together that night, but Ruka says that she's aware she isn't Chizuru, but enjoys being close by Kazuya. He pins her down and says that even though he finds her insanely attractive, and he's extremely happy hearing that someone so kind and cute as Ruka likes him, he isn't sure if he loves her, and so he can't go through with that. He asks her to sleep in the bed away from him, and she does, happy and content hearing him compliment her.
Before she leaves, she shouts loud enough so hopefully Chizuru hears, "Thank you for the wonderful night", among other things.
5: Birthday and Girlfriend
The episode begins with Kazuya bumping in to Chizuru on the way out of his apartment to take out some trash, and noticing she seems a bit cold to him. He tells her that he wants to rent her again next week to go to new restaurant, and she asks if Ruka is alright with that. She knows she stayed over recently.
Kazuya tries to explain that she was supposed to just cook and go home, by because of heavy rain she ended up staying the night. Chizuru calls him a liar and says it's all right and he doesn't need to lie. Kazuya laments to himself that he tried really hard to not sleep with Ruka the night before, so it's sad that Chizuru thinks he did anyways. We see that Chizuru is having trouble focusing on her lines, thinking about Ruka's actions.
Meanwhile, Kazuya goes on his phone and notices that Chizuru's birthday is this week. He wants to get her a present to celebrate and clear up the misunderstanding, but has an extremely hard time thinking about what she would want. He decides to meet up with Sumi and ask her what Chizuru would want.
We see that Sumi say the interaction between Kazuya and Chizuru in Episode 1. However, Kazuya and Sumi go about their time as if it were a regular date, taking photos at an arcade together, holding hands, and going to a clothing shop. As Kazuya thinks nonstop about presents for Chizuru, Sumi seems to be enjoying their date.
As he brings up the question for Chizuru's present, Sumi blushes and it seems like she doesn't know. She comes up with a few examples, such as music or flowers. She finally thinks of an idea for Kazuya and drags him along with her to a department store. Sumi seems to be searching for something specific.
They go to the top of a department store to see a Power Rangers-type performance. Kazuya notices that the Pink Power Ranger is being played by Chizuru. As he watches the performance, he and Sumi both hope it'll give him some sort of inspiration for a present.
As they're about to part ways, Sumi speaks and asks Kazuya to wait. She asks him when his birthday is, and when he responds that its June 1st, she smiles brightly and leaves. It seems as though Sumi just wanted an opportunity to talk to Kazuya more. She goes and adds his birthday to her phone's calendar.
Finally, Kazuya settles on a present for Chizuru, and leaves it on her balcony for her to discover. She opens it and sees that he got her a bunch of pickled plums to help her keep up her energy. While she sees his present as strange, she seems generally happy with the gift.
6: Booze and Girlfriend
This episode begins with Kazuya trying to get a look at Chizuru's balcony to see if the present is gone. He's caught by Chizuru, who thanks him for the present. She tells him they were very delicious. He immediately brings up the misunderstanding about Ruka, to which Chizuru says she finally believes him. He says he'll rent her, but they can't agree on a day that fits with both schedules, so Chizuru says they'll just go another day.
Kazuya is hanging out with his friends, who are interested in his sex life with Chizuru. So, he lies and says that she's generally skilled in bed. They set up a date and time to go drinking with some mutual friends that night. When Kazuya arrives, he sees Chizuru sitting at the table his friends are going towards. Therefore, when they all sit down, Kazuya decides to act like he hasn't seen Chizuru before — but he also wants to stay to protect her, since its her first night out drinking since turning 20 years old.
However, it's Chizuru's friend who starts acting really touchy with her, lamenting that even though Chizuru's got a "nice pair", she doesn't have a boyfriend yet.
Things begin to take a turn for the worst when Yuuki, one of Chizuru's friends, takes off Chizuru's glasses. She instinctively covers her eyes to hide her face. Kazuya is mortified, thinking that his friends will recognize Chizuru as "Chizuru, Kazuya's Girlfriend", but it turns out everybody is far too drunk to care or notice anything.
That night, Kazuya drinks far too much and can barely stumble around without falling over. Chizuru breaks off from her friends and catches up to Kazuya so she can help him home. At his apartment, Kazuya tells us that he's always causing trouble for Chizuru in "girlfriend mode", so he at least wanted to try and protect her while in "casual mode." He throws up and cries and Chizuru rubs his back affectionately until he falls asleep on top of her in the bathroom.
7: Ex and Girlfriend
This episode begins with Kazuya waking up from the night before with an extreme headache. He sees that the people from last night at the drinking party have made a group chat, and thus he now has access to Chizuru's contact information. He, however, is unsure what to do with it.
Later, he meets up with those people again, and is told that Chizuru seemed upset the night before. Kazuya can't remember much, so he assumes that he caused a lot of trouble for Chizuru, and decides to not add her on social media. However, when he goes home, he spots a drink in the fridge labeled "Drunkard!", making him feel happy that Chizuru left that for him.
He goes to work later that day with Ruka, who assumes that Chizuru must be upset from the night they spent together. Kazuya explains that Chizuru knows nothing happens and trusts him. This trust upsets Ruka, who wants to cause a rift between Chizuru and Kazuya so she can claim the spot as Girlfriend. At work — which is a Karaoke/Cafe place — Mami shows up, asking for a solo room to study. Ruka asks if they know each other, and Kazuya decides that letting Mami talk to Ruka is a horrible idea.
However, that doesn't go well when Ruka becomes jealous from not knowing their relationship. She asks Mami what sort of involvement they have together, and she tells her they're just classmates. Mami asks if Ruka likes Kazuya, to which Kazuya interferes, stopping Ruka from saying "I'm his girlfriend."
His actions seem fruitless however, when Ruka ends up saying it anyway. Mami is confused and brings up Chizuru as the "rental girlfriend", and Ruka (although surprised she knows that) says that she lets Kazuya see Chizuru. Ruka lays into Mami heavily, saying that she still has feelings for Kazuya, but should stop sniffing around him because he isn't hers anymore. Mami leaves.
On the train home, Mami wonders if the bag she saw in Kazuya's room was actually Ruka's. She wonders why Kazuya took Chizuru to meet his family and not Ruka, if they were truly dating. Just then, Chizuru boards the train holding the same bag, so Mami gets certain that Chizuru and Kazuya have not stopped seeing one another. Before they part ways, Mami asks if Chizuru and Kazuya have stopped seeing each other just to hear Chizuru's response — Chizuru lies, and claims they have.
8: Youth and Girlfriend
This episode begins with Kazuya and Ruka on the phone with one another where Ruka apologizes for getting involved with Mami. Kazuya accepts her apology.
That morning, we see Kazuya checking out the girlfriend rental website where he sees the price of Chizuru has increased because she "ranked up". He thinks to himself that since he's paying an extra 1000 yen per hour, he could probably ask for a bit more during the date. So this time, he asks her to wear a school uniform. He dresses up in one as well, and they pretend to be high school students while on their date. He also extends his hand to hold hands with her, and she accepts.
He takes her to a churro stand and buys one for her hoping to share food. She offers a bite and feeds it to him. The date seems to be going well, but Chizuru spots Sumi at their date location. Embarrassed by dressing as high school students, Chizuru wants to avoid being seen.
They flee the scene and go to a game center, where Kazuya wants to take photos at a photo booth. They enter and Kazuya hesitates choosing between 3 options: Friend, Lovers, or Group photos. Nearly running out of time to choose one, Chizuru hits "Lovers", saying that since she's on the clock, they're lovers at the moment, so its fine. They do various posers together, like making hearts with their hands and hugging while facing the camera. The final one is a kiss, and to avoid it, they make little llamas with their hands and kiss that way.
To end the date, they go on a ferris wheel. As they look below, the cart tilts a bit, leading Kazuya to accidentally touch Chizuru on the chest. She slaps him instinctively but immediately apologizes, saying it's a conditioned reflex. Kazuya asks if she's ever been in danger while on a date, and she says she hasn't, but she tells him a story about one time when a guy wanted to show her a photo, but when he opens his phone there was an adult video on it.
Talking about her time as a rental girlfriend, Chizuru says she loves it because she can go on so many different types of trips or experiences. She also really enjoys it when the people she's hired by go out and get actual girlfriends. They take another photo and Kazuya buys it for himself. On their way home, Chizuru tells him that a producer who saw her performance in the previous play contacted her to act in a new one. Kazuya says he'll definitely go see it.
9: Kiss and Girlfriend
This episode begins with Kazuya's grandmother calling him about his birthday, which is tomorrow. During their convo, the grandmother learns that Chizuru's birthday recently passed, and tells him to ensure he brings Chizuru tomorrow with him to his birthday dinner and they'll hold a celebration for the both of them. He asks Chizuru if she's free after 5, explaining the situation, but she says she can't because she promised she'd go see her grandmother in the hospital. If he can postpone it 1 hour, then she can go. Before they part ways, Chizuru tells him happy birthday.
At midnight, Ruka calls him and shouts happy birthday in his ear, happy she got it in time. He accidentally hints that Chizuru will be there, and so Ruka hangs up on him, upset. That next morning, Ruka shows up to go with him in Chizuru's place.
At the birthday party, Ruka tries to win the family over by doing various things and acting like an ideal girlfriend. Meanwhile, Chizuru is running late because her grandmother feels more ill than usual. When Kazuya is able to get ahold of Chizuru on the phone, Chizuru apologizes to the grandmother for being late. Kazuya goes outside to speak privately, but Ruka follows, and snatches the phone out of his hand to tell Chizuru not to come.
Chizuru does anyway, and absolutely shines at the family birthday party. Ruka seems extremely sad an embarrassed. Kazuya goes to the bathroom, but on the way, he spots Ruka, who is looking sad by herself. Ruka then kisses Kazuya.
10: Ring and Girlfriend
This episode begins on the kiss from last episode, but it gets increasingly more and more intense from Ruka. Kazuya doesn't push her away for a long time, but he isn't really active in the kiss, either.
When they both settle in to the main room, Chizuru asks if they're all right because Kazuya looks pale and they've both been quiet. Kazuya says they're fine, and we get a monologue in his head about how he feels bad that Ruka's first kiss was in such an ambiguous relationship. He also blames himself for that.
Then, Kazuya's Grandmother pulls out a ring that his grandfather gave to her when he proposed. She wants Chizuru to have it. Kazuya and Chizuru are both at a complete loss — not only are they not actually dating, but even if Chizuru were a normal girlfriend, that sort of family heirloom shouldn't be given to just any old girlfriend.
As Kazuya's grandmother continues to become pushy, Kazuya is about to say that he and Chizuru are breaking up in order to get out of her accepting the gift. However, before he's able to say it, Chizuru gets a phone call from the hospital saying her Grandmother collapsed.
When they arrive (Kazuya, his grandmother, and Chizuru), her Grandmother is seemingly fine. The four of them talk for awhile before Chizuru is called out by the doctor to discuss her Grandmother. When she and Kazuya reunite in private, he asks what the doctor said, and Chizuru says she was told that her grandmother doesn't have much time left, although she may seem healthy.
Kazuya begins to go back to the room to confess to her grandmother that their relationship is a lie, but Chizuru begs him not to because she doesn't want to worry her grandmother any more than she already is. As they leave the hospital, Kazuya's grandmother forces Chizuru to take the ring, and says that if Chizuru has financial problems, to pawn it off. She doesn't have to wear it if she doesn't want to.
Kazuya and Chizuru go home by taxi. That's all there is to it.
11: Guide and Girlfriend
This episode begins with Kazuya looking up how to support Chizuru due to her grandmother's circumstances. He goes onto his balcony, where Chizuru tells him that Sumi wants to see him for practice again.
He goes to the location that Sumi asked for, and finds Sumi in a school uniform. He asks if he misunderstood something, because he's dressed in regular clothes, but Sumi gestures that it's fine. She admits that she saw Kazuya on his date with Chizuru, and thus thought that he liked school uniforms.
They go to an aquarium and watch a small penguin performance. It seems as though Sumi planned the entire day all on her own. Next, they get on a Merry-go-round, and then an underwater tunnel to see fish around them. Kazuya gets really exited about the fish and starts dropping trivia, and Sumi is surprised. Kazuya realizes that she chose the aquarium because Kazuya likes them.
Sumi and him go to a dolphin performance next. He and Sumi sit in the front rows without thinking, and Sumi points out that they should move. They do, and greatly enjoy the dolphin show. However, despite sitting far enough that technically it shouldn't reach them, they still get soaked. Sumi gets extremely emotional because she feels like her plan for the day has failed.
After he makes her feel better, Sumi mutters that she likes him (su-ki), but when he asks what she said, she insists she said "next" (tsu-gi) instead. After buying a change of clothes from the store, they sit outside by a nicely lit bridge and she gives him a present for his birthday. He opens it and it appears to be a beanie hat with a fish on it. Sumi senses something's wrong and asks Kazuya what's up, and he tells her that Chizuru's grandmother's situation is bothering him. Sumi begins to cry and tells him that she's here for both of them as well.
They part ways, but Kazuya immediately sees a poster and has an idea about something he can do for Chizuru to help her feel better.
12: Girlfriend and Me
The season finale begins with Chizuru talking to her grandmother, telling her she's off and telling her to listen to nurses and doctors. She goes to multiple practices and rehearsals that day. She narrates to us how difficult her life is, but that she tries her best and the rental girlfriend job helps out. We hear that her grandmother hasn't been eating as well as she should be lately.
She goes home and reads that she was not selected for an audition she performed in. This greatly upsets Chizuru but she holds back tears looking at a photograph of her grandfather, who died awhile back.
We're treated to a flashback of Chizuru 7 years ago being lectured by her grandfather for letting herself get beaten up by some bullies. We learn that Chizuru's grandfather was greatly superstitious, but always held hope that people's dreams always come true eventually if they keep trying. She found out that her grandmother Sayuri was an amazing actress when she was younger, and it inspired Chizuru.
When she tells her grandparents, her grandfather is immediately extremely supportive of her dream, while her grandmother is a bit more hesitant, knowing how difficult it can be. She works hard for years, but her life gets thrown into a spin when her grandfather is hit by an oncoming truck who wasn't looking where he was going. He immediately goes in to surgery, but it doesn't look good.
Chizuru goes home and prays extremely hard for her grandfather to feel better, doing a ritual where you have to run up and down a flight of stairs 100 times. When they receive news of his condition, they learn that he's stuck in a coma, and both Grandma Sayuri and Chizuru cry. They spot his arm moving and he whispers that if Chizuru wishes, her dreams will definitely come true — but after that, he passes away. Chizuru and Sayuri begin to wail again.
Back to present day, Chizuru is once again crying before her doorbell rings. Kazuya comes in to show her that they can crowdfund their own film online and be fast enough to make the movie and allow Grandma Sayuri to see it before she dies. Chizuru tells him she's think about it, and Kazuya returns to his apartment. He's confident that it's possible to work, and that they just need to take the chance before there isn't enough time left.
Chizuru rings his doorbell and tells him that if he's going to give up halfway through or change his mind, to back out now — but Kazuya is determined, and tells her he can do it.
The two agree, and Kazuya tells her he'll make her movie, no matter what.
Conclusion
The Devil works hard, but we here at LAN work harder to give you recaps of upcoming series! Thanks for reading!
For more recaps, check out our run downs of other series below!
Demon Slayer: Entertainment District Arc Recap
Vinland Saga Season 1 Recap
Kuma Kuma Kuma Bear Season 1 Recap