The invasion of the Kamiya Dojo members is intercepted by the strong ninja of Oniwabanshu. From Hannya the quick assassin to Shikijo the big brawler, Kenshin and Sanosuke must struggle to beat down these obstacles before finally confronting the big boss.
The Illusion of The No-Face
The first half of the episode brings more depth to Kenshin's character as a skilled swordsman who must face an agile and deceiving shinobi like Hannya. With the stripes on his arms and the mask to cover his sights, we get to witness how imperfect and vulnerable Kenshin can be, especially when it comes to facing a powerful foe with experience in the Bakumatsu era.
Heavy Muscles of The Scars
The same statement can be given to Shikijo who used to be a spy for the Imperialists but ended up switching sides as one of the top guys of Oniwabanshu. His short but tense hands combat with Sanosuke becomes enough proof of how terrifying his strength and enhanced physique are, but at the same time how loyal and dedicated he is to Aoshi.
Purpose of Oniwabanshu
What is always interesting about Rurouni Kenshin is how the series delivers backstories and subcontext to the antagonists so the viewers can relate and understand the reasons behind their actions, yet still in a way that keeps the viewers disliking them.
Seeing and listening to Hannya's revelation about the appearance behind his mask, and how he was a strayed nobody but got chosen to be Aoshi's trusted man which leads him to give anything in his life is one of the examples.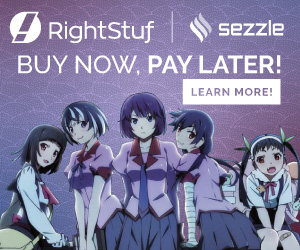 Final Verdict
The action sequences with blow-and-slash exchanges in this episode are packaged and presented extremely well with a peak amusement level. As if Kenshin and Sanosuke's dreading battles are not enough to pump the adrenaline, we will get to see the leader of the ninja get in action to take down the wandering ronin in the upcoming episode.
For more interesting anime and manga articles, check out our news, episode reviews, and rankings!