Episode 2 unfolds in the beginner's town of Firstia, where townspeople are awestruck by a massive armored knight. The emblem on this knight is recognized as one belonging to an achievement-focused guild. As whispers circulate, it's revealed that the knight is Rei by her monologue, searching for Hizutome.
The episode cuts to Sunraku's epic battle with the snake boss at the bridge. With every move requiring precise timing, Sunraku tries his best but The python boss manages to poison him. Every tick of the clock becomes a race against time. He manages to perform a move that allows him to continuously make critical hits. Sunraku then manages to end the fight by stabbing the python in its eyes.
Sunraku's determination pushes him to reach the town, Secondia, before succumbing to the venom. Along the way, two players nearly mistake him for an enemy, but Sunraku's frantic run catches the attention of a male player, who guides him to where he can set his respawn point.
After a short break in reality, Sunraku re-enters the game with a fresh perspective, admiring the game's complexity. Despite his accomplishments, his lack of armor makes him the laughing stock in Secondia. A visit to a blacksmith leads Sunraku to the Diremarsh Waste, where he faces a series of challenges while mining for ores and fighting frog monsters.
With a sufficient stash of ores, Sunraku commissions a pair of new blades. As he receives his weapons, the realism of the NPCs impresses him, making the world even more immersive. Ignoring the blacksmith's warning about the dangers of the night, Sunraku embarks on a new challenge, finding himself surrounded by unusually strong goblins.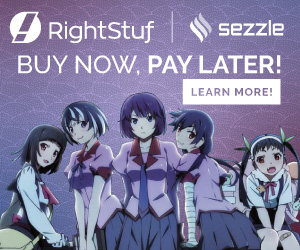 But just when the battle's intensity reaches its peak, Lycagon the Nightslayer, a unique monster, enters the scene, ending the episode on a suspenseful note. Meanwhile, a distant server room monitors the game's activities, signaling that Lycagon's appearance is a significant event within the Shangri-La Frontier's world story.
My Thoughts
The pacing of this episode was as good as the pacing could be. The fight scenes, on the other hand, are awesome. It's been a while since I watched an anime with animations this good. I've always been a big fan of well-animated fights and this series takes a lead in this season for me. There is also an introduction of one of the most important characters within this series as well which for manga fans, has been anticipated. Overall, this was a good episode of Shangri-La Frontier and I hope they keep up the good work!