"Yuzuki-san Chi no Yon Kyodai" or "The Four Brothers Of The Yuzuki Household" has revealed it's release date.
Synopsis
The Yuzuki family, which consists of four brothers, lost their parents two years ago. Hayato, the eldest son, is a hard worker and the pillar of the family. Mikoto, the second son, is calm and collected, but he has a soft spot for his younger brother Minato, whom he adores and thinks is cute. Minato, the third son, is energetic and adores his brothers, but he is clumsy and awkward. Gakuto, the fourth son, is a studious and mature first-grader who is often referred to as a "wise man." The manga depicts the four brothers' daily lives as they navigate their family, school, and community.
Via: MAL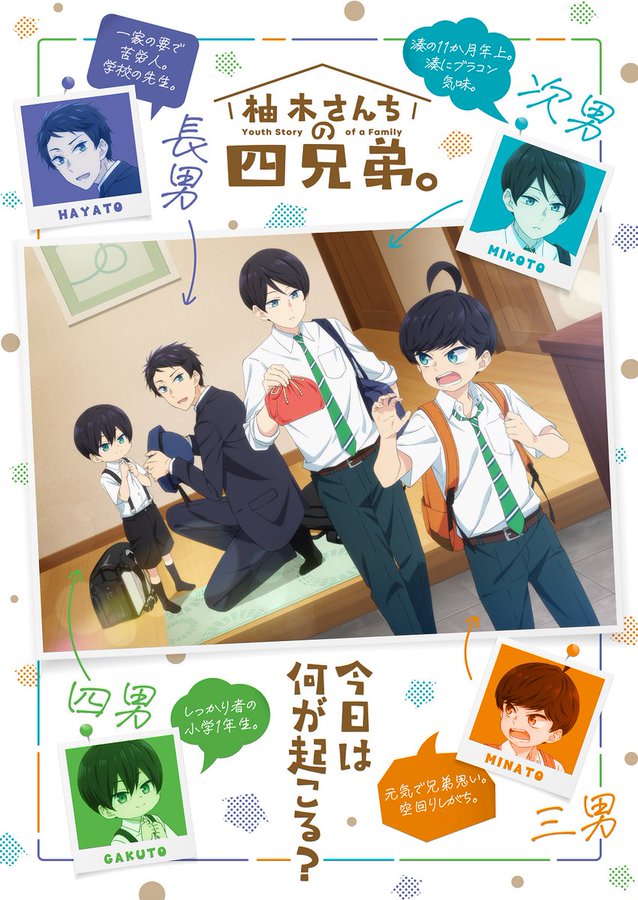 The anime will premiere on October 5th 2023. Slice of life fans gather round, this looks to be a pretty fun one – let us know if you'll be watching down below!
And while you're here, check out our other posts at LAN. We cover everything anime related and are always doing our best to bring you the latest news and episode reviews! Today our recommendations are 16bit Sensation: Another Layer Unveils Teaser Visual & Main Cast Members, My Instant Death Ability is So Overpowered Reveals Teaser PV & Release Date and Top 10 Most Iconic Anime Outfits: Making A Fashionable Statement.