Speak of the Devil is a Yaoi Mature Manhwa Comic published on Lezhin. At the time of writing, Season 2 is on an indefinite hiatus due to the author's health condition. There are 2 authors, who go by "TR" and "Rice Cakes". Rice Cakes also illustrates the comic.
Speak of the Devil has nudity, and is an 18+ comic. Please read on your own discretion. This review will hold no nudity.
Here is a Synopsis, via Lezhin:
Former playboy Lee Nan is proud to have given up his lascivious ways in favor of building a good career and a stable livelihood. Still, that doesn't make him blind, and he can't help but be attracted to his devilishly handsome boss, Jeong Yiyeon. Of course, he knows that a simple workplace crush is all it will ever be, and so he contents himself with simple flings. Until, that is, a chance meeting in a gay bar awakens a deep attraction that neither of them can deny… From lust to maybe even love, just what will come of this devil's bargain?
While Season 2 is on hiatus, let's take a look at Season 1 of Speak of the Devil!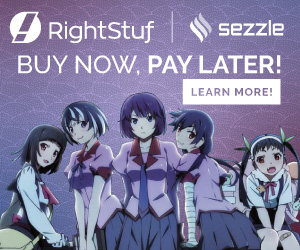 Content
We start the beginning of our story learning about Lee Nan, our protagonist. He tells us that this story begins where as he's leaving a gay bar with a partner for that night, he sees his boss alongside another man. The boss quickly walks by him and pretends not to notice him. That night, while sleeping with his partner, Lee Nan can't get the fact out of his mind that the president is gay, but also that he's sleeping with somebody who isn't Lee Nan himself.
You see, Lee Nan has a deep crush on his boss, Jeong Yiyeon.
From there, we learn Lee Nan's backstory. He led a very promiscuous life filled with one-off flings with many people and didn't care too much about studying, although he was naturally gifted at it. His parents caught wind and sent him abroad, but his shenanigans never stopped. When his parents suddenly died, he decided to get his act together and joined a company in Seoul, Korea.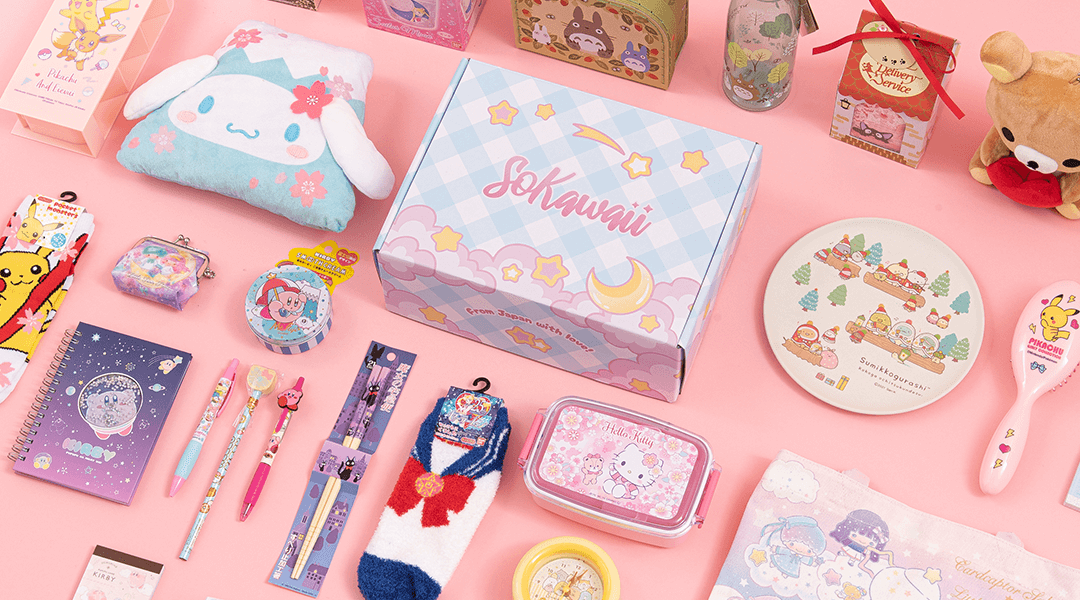 At this company, Lee Nan basically babies Jeong Yiyeon despite Yiyeon not remembering the rest of Lee Nan's name (he calls him "Secretary Lee"). Lee Nan goes on to tell us how difficult it is to care for Yiyeon, but that he doesn't mind. In fact, he's put together a schedule in his mind about his food and drink preferences depending on what he ate earlier that day. A bit stalker-ish, but nevertheless, good natured.
However, one day in the car, Yiyeon tells him that Lee Nan's actions have been particularly on-point since they've run into each other at the gay bar. He then asks Lee Nan to sleep with him.
The scene cuts. We learn that Lee Nan rejected Yiyeon's offer, but asked "what if I liked you, and you asked such a thing from me?" and promptly, Yiyeon responded that if Lee Nan ever wished for a relationship with him, he'd fire Lee Nan immediately. It's clear that Yiyeon does not care for relationships of that kind. This, of course, is painful for Lee Nan, and the main source of him rejecting Yiyeon's offer.
Yiyeon pushes him more to sleep with him, and Lee Nan begins to cave in. Lee Nan asks what he'd get in return, and Yiyeon says that if he wants to go sleep with somebody else, he'd let him off work early once a week. Lee Nan is a bit hurt by the fact that he has to "put up with" Yiyeon whenever Yiyeon wants to sleep together, but Lee Nan has to find somebody else if Yiyeon isn't up for it. That double-standard shows that Lee Nan is a mere object to Yiyeon.
Regardless, Lee Nan agrees to sleep with Yiyeon.
Lee Nan seems regretful afterwards, and Yiyeon treats him a bit cruelly by ****ing inside without asking first. I'm pretty sure that's a crime, actually.
Regardless, the next day, Lee Nan goes to Jeong Yiyeon's house to pick him up for work. Except, Jeong Yiyeon has other plans, and the two sleep together again that morning. Lee Nan falls asleep and is awoken by a phone call from Jeong Yiyeon, who already went in to work. He tells him that he can miss that morning, but to go in the afternoon if there's work to be done, because they'll be going on a flight to Busan together late that night.
Lee Nan sees this as generous and narrates to us more about Jeong Yiyeon. He's the only son of a tycoon, and comes from a long line of rich business-bros. Lee Nan recalls there's no work to be done that day, and so he wonders what to do with his free night.
The next morning, he's at a hotel in Busan with Jeong Yiyeon. Lee Nan is getting hit on by a woman, and seems willing to sleep with her, but Jeong Yiyeon interferes and tells Lee Nan to come with him. The two go to his bedroom where Jeong Yiyeon initiates *** again, and tells Lee Nan to cancel their flight back because they'll be staying another day.
Lee Nan notes that Jeong Yiyeon is incredibly affectionate both during and after intercourse, leaving him confused. The next day, Lee Nan is waiting at a golf course for Jeong Yiyeon when a friend calls him to say hello; Jae Oh. Jae Oh lives in Busan and asks Lee Nan why he didn't contact him if he was in Busan. The two exchange a friendly and happy greeting to see one another. They are exes on good terms.
Jae Oh and Lee Nan go to a nearby cafe for a meeting where Jae Oh aggressively hits on Lee Nan. The two are about to leave to go sleep together when Jeong Yiyeon alongside Jae Oh's Uncle, the president of another large company, enter the cafe and recognize the two. Lee Nan avoids Jeong Yiyeon's gaze until they leave. Afterwards, continuing his meeting with Jae Oh, Jae Oh subtley hints to Lee Nan that he wants to study business in Seoul solely so that he can get back together with Lee Nan. Lee Nan is flustered by this, and can't deny that there's quite a bit of attraction between the two of them.
Looks like we've got a love triangle on our hands.
So, a quick recap:
Jeong Yiyeon – President of a large company in Seoul. Lee Nan's boss. Sees Lee Nan as little more than a sexual object.
Lee Nan – Jeong Yiyeon's secretary. Has an intense crush on Jeong Yiyeon. Ex of Jae Oh.
Jae Oh – Currently lives in Busan, planning on moving to Seoul. Still likes Lee Nan. Uncle is some high-level corporate guy.
Let's Continue:
On the final day of their trip to Busan, Jeong Yiyeon gets rather drunk and tells Lee Nan to book their tickets to go home the next morning. Lee Nan gets Jeong Yiyeon home, and tells him to rest up. Jeong Yiyeon says goodnight to Lee Nan and shuts the door, leaving Lee Nan a bit surprised that they won't be sleeping together that night.
Since he's free, Lee Nan texts Jae Oh to have a drink together. Before Jae Oh gets there, however, Lee Nan hears a knock at the door and sees Jeong Yiyeon enter, telling him not to go anywhere and to sleep with him instead. As the two are in the middle of sleeping together, Lee Nan makes a panicked call to Jae Oh, telling him that they can't meet up because something came up.
The next morning, the two are on their way back to Seoul via train. Lee Nan falls asleep because he spent nearly the whole night staring at Jeong Yiyeon's sleeping face. As they drive a rental car, Lee Nan notices that Jeong Yiyeon is in a pretty sour mood.
He asks if Yiyeon wants a burger, to which he says no. He does, however, ask Lee Nan what his relationship is with Jae Oh. Lee Nan is confused and says they aren't together. Jeong Yiyeon appears happy at this answer, and states that he now wants a burger.
After Lee Nan goes home, we get introduced to "Hyung" — a new character from Lee Nan's past, who barges in to his apartment. This "Hyung" is somebody who is similar to a gangster of some kind, but who is extremely kind to Lee Nan. He and Lee Nan roughhouse a bit, leaving some markings around Lee Nan's neck when he gets put into a chokehold. The next day at work, Jeong Yiyeon can't stop staring at him and asks him if he slept with a "sadist" the night before.
Regardless, the two sleep are about to sleep together there at work, and Lee Nan wonders to himself whether or not Jeong Yiyeon likes him. After all, he's considerate with the strangest things, and acts jealous when it comes to Lee Nan. However, Lee Nan stops him, and tells him to wait until after work that day.
However, that afternoon, someone by the name of Min Seowon shows up randomly to see Jeong Yiyeon. He is obviously gay (according to Lee Nan, at least) and calls Jeong Yiyeon "Hyung". After a short time in Jeong Yiyeon's office alone, Yiyeon comes out with Min Seowon wrapped around his arm. Lee Nan is hurt, and Yiyeon tells him that he can "Go home for the day." Apparently, they will not be meeting up outside of work to sleep together that day.
Lee Nan is upset by this. After all, the unprompted appearance of this random person caused Jeong Yiyeon to break his plans with Lee Nan, whereas Lee Nan broke his own plans with Jae Oh just to spend time with Yiyeon.
The next morning, Lee Nan goes to pick up Jeong Yiyeon so that they can go to work, and Lee Nan notices nail marks on Jeong Yiyeon's back, signaling he slept with Min Seowon the night before. Lee Nan feels extremely upset by this, resigning himself to the idea that "that's the type of relationship we have". Lee Nan obviously wants to be exclusive. Jeong Yiyeon mentions that Lee Nan looks exhausted, and jokes, "Does the thought of me being with someone else bother you to the point of exhaustion?"
Lee Nan does not think this joke is funny whatsoever.
Min Seowon calls Jeong Yiyeon and Yiyeon is quite cold over the phone before hanging up. Yiyeon asks Lee Nan if the morning is "open" or if they have a full schedule. Since its open, Yiyeon pats the bed and tells Lee Nan to relax with him and they'll go to work that morning.
Lee Nan hesitates, and Jeong Yiyeon menacingly asks him if he's jealous. Lee Nan desperately tries to hide the fact that he is, and comes up with some elaborate lie to cover up why he's exhausted. Jeong Yiyeon smiles and says "Thank Goodness. I thought you had grown to like me" and lies down. Lee Nan falls asleep beside him, but wakes up to Jeong Yiyeon having intercourse with him while he was asleep. Also Lee Nan cries during it, because he knows that Jeong Yiyeon doesn't love him, they continue the act. I'm definitely sure that's 10000% illegal.
They go back to the company and as they're about to leave together to sleep together once again, Min Seowon comes in, demanding to know why Yiyeon isnt answering his phone. Yiyeon tells him he's working, but Seowon says he's the president, so it shouldn't be an issue. Seowon begins to cry, and asks Yiyeon to go to dinner since he hasn't eaten yet. Yiyeon declines and leaves with Lee Nan.
Lee Nan narrates to us that he doesn't feel good about this "victory" at all — in fact, he seems a commonality between himself and Min Seowon. After all, neither one of them are able to capture Yiyeon's love.
On the way out, Yiyeon complains that he's exhausted, and Lee Nan says "It's not like you didn't know he liked you." Yiyeon throws a sharp glare at him and Lee Nan apologizes.
Lee Nan, in the car, mentally compares Yiyeon to a small child — cute, but capable of cruelty. He gives us a metaphor that a small child will tear off the wings of a dragonfly just for curiosity — the dragonfly being Lee Nan in this scenario. The two plan on what to eat but Lee Nan rushes them to go sleep together instead.
Before they're able to leave, Lee Nan gets a call from Jae Oh asking to see him. Lee Nan answers and flatly declines, but Jae Oh is a bit pushy in seeing him. Lee Nan hangs up the phone and Jae Oh begins to text him instead. Yiyeon asks if he has to leave and tells him he should see whoever is texting him, and drops him off at home instead of sleeping together.
Lee Nan doesn't like this one bit. He goes to a bar to meet Jae Oh and drinks a lot of vodka. Jae Oh arrives at the bar and treats Lee Nan kindly. He and Jae Oh leave the bar together but seem to not sleep together — Lee Nan has trouble remembering due to his drunken state.
When he wakes, his Hyung is in the room instead of Jae Oh. He asks Lee Nan what's wrong and why he relapsed on his smoking addiction (since there are cigarettes littered in the room). Lee Nan gives a vague response about love troubles.
Lee Nan's Hyung tells him that he won't be coming home for awhile, but he already called Lee Nan's job and told them he would be out sick for the day. He departs. Later, after thinking about Yiyeon for hours, Lee Nan gets a call telling him to open his apartment door. He does, and finds Yiyeon there, dressed casually, holding some food in a bag for the two of them.
The two sleep together and spend the morning together, but in the heat of another intimate moment, Lee Nan's Hyung walks through the door to see the two of them in bed. He immediately turns and walks out. Lee Nan runs after him attempting to feign some kind of explanation but his Hyung simply asks if that's the person that's been giving him a hard time lately. He tells him to air out the room properly and to use a prophylactic.
After the Hyung leaves, Lee Nan is worried that Yiyeon heard that he likes him. He returns to Yiyeon who has a nose bleed because Lee Nan hit him very hard when the Hyung walked into the room. After they clean it up, Lee Nan asks if Yiyeon heard anything, to which he replies he heard nothing.
The next major plot point comes with a bracelet being bought. Secretary Park is a side character who tends to be a back up secretary in the event Lee Nan is unavailable. This usually occurs when Yiyeon tells Lee Nan to go and run other errands for them. And yet, Jeong Yiyeon asks Secretary Park to purchase a gift for a young man — not Lee Nan. Lee Nan wonders why Yiyeon didn't come to him directly, and this causes him to worry quite a bit.
Alternatively, Jae Oh is starting to get quite fed up with Lee Nan's flaky behavior. We learn that Jae Oh likes Lee Nan quite a bit, but Lee Nan pretends to be oblivious to it. This directly parallels Yiyeon to his number of suitors.
One day, Jeong Yiyeon takes Lee Nan out to a nice dinner after work. It's a Michelin star restaurant, with many courses and exotic foods. Lee Nan thinks it to be special, almost a date, until Jeong Yiyeon says that he was using Lee Nan to test out the quality of the menu. The two go to sleep together once again. As they cuddle afterwards, Lee Nan wonders if perhaps the bracelet was for him, and that's why Yiyeon didn't have him buy the present. However, we'll soon learn that he's coping pretty hard.
It's revealed that the recipient of the bracelet is actually Min Seowon, when he comes and visits Yiyeon in the office again and Lee Nan spots the bracelet around his wrist.
After work that day, Yiyeon assumes Lee Nan will enter his room with him, but Lee Nan lies and claims he has a previous engagement. Lee Nan narrates to us that he used to "let himself be dragged" whenever and wherever Yiyeon would tug him, but that the bracelet scenario seems to be weighing heavily on his heart. Lee Nan is convinced that Yiyeon does not love him. Yeah, took you long enough.
He goes out to drink with Jae Oh and 3 other college friends. Jae Oh guesses correctly that Lee Nan had a crush on Yiyeon, to Lee Nan's surprise. If Lee Nan was looking at Yiyeon with such fondness that other people noticed, why didn't Yiyeon terminate their relationship early on? Why did he play that push/pull game with Lee Nan?
Regardless, Lee Nan puts some distance between Yiyeon and himself, not accompanying him to a few meetings. He instead spends time with Jae Oh, who smokes a few cigarettes, leaving the smell of cigarettes on his clothing. When Lee Nan returns to work and faces Yiyeon, he feels desperate looking into Yiyeon's eyes, and impulsively confesses.
Yiyeon immediately shuts him down, denying that he ever gave Lee Nan any sort of grey area to assume they were anything more than purely physical. Yiyeon suggests he take a leave of absence to "resolve his feelings", but Lee Nan quits on the spot instead.
Lee Nan finds himself extremely bored without a job because it was so taxing and took up so much of his life. Jae Oh is extremely worried about him, and one of their mutual friends scolds Lee Nan for giving false hope to Jae Oh. In fact, Jae Oh is a caring person, so treating him cruelly is pretty messed up. Lee Nan goes out drinking with Jae Oh and those mutual friends that night and spots Yiyeon on the street.
The immediately goes up to him and kisses him, to which the two go to Lee Nan's apartment and sleep together; but Yiyeon "feels different" according to Lee Nan, where there is no affection anymore. Lee Nan only feels more miserable after this encounter.
He sees Jae Oh again, who rushes to ask him if he's all right. Lee Nan shuts him down coldly and tells him to stop because he can't reciprocate his feelings. Jae Oh, however, comes out swinging and tells him he already knows that, and he never asked Lee Nan to reciprocate his feelings. In fact, he's helping and caring for Lee Nan because he wants to, not because he's trying to win his heart.
We see another few sad scenes of Lee Nan getting hit on by someone, rejecting them, then secretly meeting up with Yiyeon to sleep together in a car. This cycle continues for quite a few times. Every time, Yiyeon would not reject the call, but refuse to kiss or speak to Lee Nan otherwise, except telling him to get out of the car when he drops him off back home.
One night, Jae Oh attempts to initiate *** with Lee Nan, but Lee Nan sharply rejects him once again. Feeling sorry for Jae Oh and himself, Lee Nan contacts Yiyeon to meet up again. Yiyeon at first rejects him, but meets him at a hotel regardless. Yiyeon tells him that they should stop seeing each other while Lee Nan is in an emotional state. Lee Nan says Yiyeon has never cared about his emotions, so now should be no different. The two sleep together. Wow, shocker.
However, it's a bit different because Yiyeon holds his rather affectionately this time when Lee Nan begins to cry. The two part ways and the next day, Lee Nan gets a call from his Hyung who tells him he'll be away for a few more months, but he sent him a package with some meat to grill. Regardless, the doorbell rings only for Lee Nan to see none other than Yiyeon at his door, asking sheepishly if Lee Nan still wants to sleep together. Lee Nan says yes, and they do that. Yiyeon asks him out to dinner, and Lee Nan agrees, confused.
A bit of time passes and Lee Nan meets Yiyeon at a high-class hotel where Yiyeon seems extremely happy to see him and oddly affectionate. The two sleep together again and Yiyeon claims they'll talk after Lee Nan washes up. He does, and Lee Nan is surprised when Min Seowon bursts through the doors again, demanding to know if Lee Nan and Yiyeon are in a relationship. Yiyeon shuts that down again and claims "there's nothing between them." This greatly affects Lee Nan again, who makes up some lie to cover for Yiyeon in front of Min Seowon before leaving.
We get a timeskip of an entire month. Lee Nan goes on a month-long trip to clear his head and change his surroundings. When he arrives back at his apartment, who else but Jeong Yiyeon is standing in front of the door. He tells Lee Nan that he was wrong, and that he wants to date.
Lee Nan rejects Jeong Yiyeon's offer.
And finally, we conclude Season 1 of Speak of the Devil.
Opinions / Analysis
Well, there's a lot to unpack here. Firstly, Jeong Yiyeon has done some extremely questionable and borderline illegal acts here. A sleeping person cannot give consent, and coercion is still not acceptable, even in a physical-only relationship. Not to mention, the power dynamic here is extremely toxic.
However, I'm questioning Jeong Yiyeon's motives here. As Lee Nan points out, Yiyeon is extremely hot-and-cold. He's extremely affectionate and caring, even seemingly jealous when Lee Nan is with others, and yet holds the double-standard where he can go out and do whatever he wants with whomever he wants.
I suspect in Season 2, we'll see a bit more of that explored, where we'll see more about Jeong Yiyeon's personal life. I'm expecting we'll see more of Min Seowon as well.
In regards to Jae Oh, I'm really hoping he gets his own happy ending. His heart is set on the wrong person, and I feel extremely guilty for that.
What do you all think of Speak of the Devil? Let us know your thoughts on the characters below!
For more, check out our articles on other Webtoons/Comics here on LAN!
Turn Off the Camera! Review
Shutline Season 1 Review
Villain With a Crush Episode 16 Review