The series will begin on Jump+, June 20th.
What Is This Series About?
The series seems like it'll be similar to an isekai, as the story follows Dr Octopus waking up in the body of a high school girl called Otoba Okuda. It begins with a clash between Spider-Man and Doctor Octopus, sending the latter into a deep coma. When he awakens he finds himself incredibly perplexed and in the body of Otoba. The series is written by Hideyuki Furuhashi and drawn by Betten Court. The two are best known for "My Hero Academia: Vigilantes" a spin off manga from the MHA series.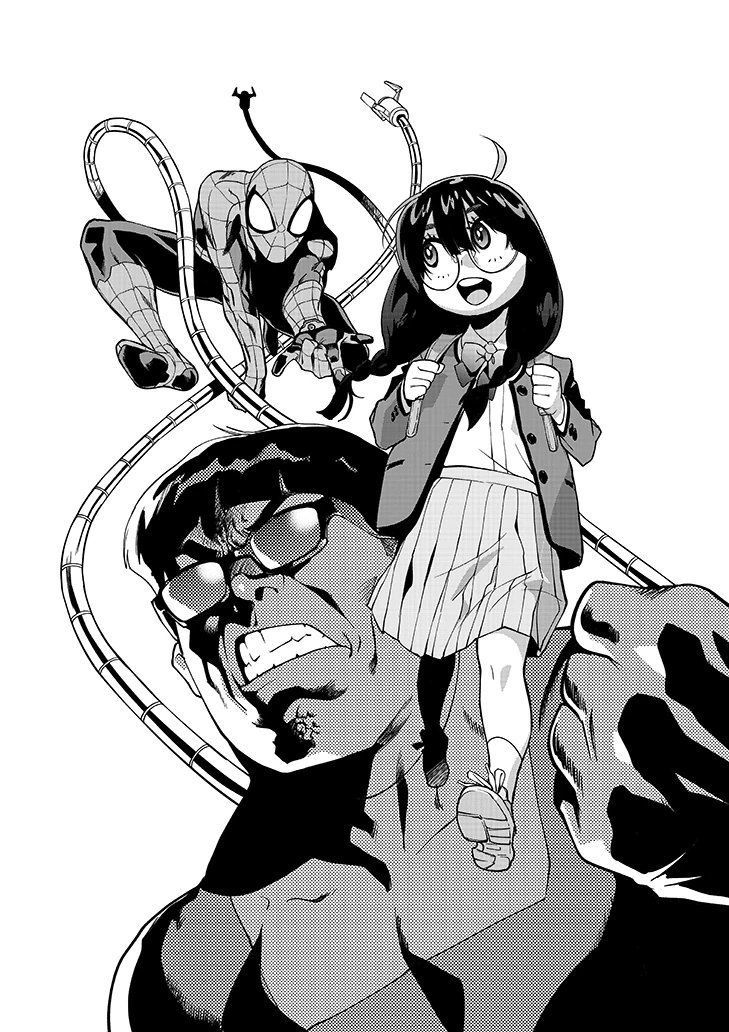 Fans of Marvel and manga alike: how are you feeling about this? Hyped? Disappointed? Not sure what to expect? Leave a comment below!
Check out our other news at LAN. We cover everything anime and game related, always doing our best to bring you the latest news and episode reviews! Today our recommendations are: HIGHSPEED Étoile Releases 1st PV, The Vexations of a Shut‑In Vampire Princess October Premiere and Alya Sometimes Hides Her Feelings in Russian Anime Officially Announced