"Boundless Ascension," also known as "Boundless Necromancer" and "Na Honja Teukseongppallo Muhan Seongjang," is a Manhwa series that made its debut on December 17, 2022. It is currently being serialized on Naver Webtoon. This series combines elements of Action and Fantasy, offering readers a unique and captivating story.
Series Overview
"Boundless Ascension" follows the life of Seong-yun Han, a young boy who endured the tragic loss of his parents during a catastrophic event called the "Dungeon Break." Despite his unwavering determination to become a Hunter, a warrior responsible for hunting down dangerous monsters, his combat abilities remain stagnant. However, Seong-yun's fate takes an unexpected turn when he receives an invitation to the mysterious Tower of Trials. Here, challengers must face a series of trials that pit them against both monsters and fellow humans.
Opinions/Analysis
This series is a series that managed to combine all of the overused cliches, tropes, and premises and make something that is still unique and entertaining to read. There are many things that stand out within Boundless Ascension but there are also some things that could be better, and I am here to tell you all about it.
First, let's talk action. This series is currently being published and created by the same studio that made Solo-Leveling, which is one of the most famous action/fantasy manwha ever made, consequently, this series' quality of art style and fights are guaranteed. I love strong main protagonists and this series definitely has one. To make it better, this series' fight sequences are creative and fluid. Each move is illustrated with great details which makes the fight sequences a sight to behold
Boundless Ascension doesn't have a story that is super unique or profound because it doesn't need to. This series is all about the power progression of the main protagonist and how many cool fights he can get into and I love that stuff.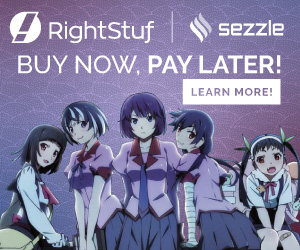 The designs within this series are also very pretty and well-illustrated. Each character has a distinct design that gives them unique personalities. With that said, one of my main gripes about this series is that a few of the female characters that they decide to put into the story usually have oversexualized designs. I don't have problems with sexy characters or sexual designs, but a lot of times, it feels a bit unneeded when all the male characters' designs are mainly focused on being cool.
Verdict: It's a very good action series with an adequate story. If you're looking for a series with a cool protagonist and cool fights, this series is just for you