Now that the Duke of Philax's arc is over, it's time for the next one to begin; and Anne quickly learns how she's being purposefully outcasted from the community of Sugar Candymakers…
Content
This episode begins with Alf Hingley visting Lewiston. Anne is confused as to why, and Alf is absolutely shocked that Anne wasn't told what's going on. Basically, the Sugar Apples — used to make a delicacy version of Sugar Apple Candy — are not blooming the way they should be. Because of this, all of the candymakers that want apples to use and participate in any competitions must go and work to earn the respective apples. In fact, it's getting quite late for Anne to participate. We learn that the other candymakers purposefully did not tell her in hopes that she'd miss the deadline.
Anne arrives at the location and is promptly discriminated against by a guy named Sammy Jones, a candymaker that seems to have some authority at this workhouse. Also, yippee, guess who's still here. None other than Jonas, who we learn has been spreading rumors about her. I had some choice words — and possibly an unpopular opinion — about this scene in particular.
Well, we meet another new character named Keith Powell, who apparently met Anne's mother, Emma Halford, when he was a child and greatly admired her. He seems to be friendly enough with Anne in a society where nobody else wants to be friendly to her. However, something about the pacing and overall feel of their discussions — as well as him asking Anne if he could "Borrow" Challe — makes some feel like there's something… off about him? I dunno, I still prefer Cat.
Opinions / Analysis
Well, here's that controversial opinion. I think that the misogyny angle here is actually quite well done and not that unrealistic. Candymakers in this society are all men — we've yet to see another woman do it, despite Anne being so skilled at it. It makes logical sense. If anything, it's weird that it hasn't been brought up before now. I wish J.C Staff (who produces tons of hit-or-miss shows) had handled it with a bit more nuance, though.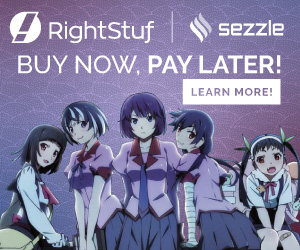 Also, please, for the love of god, stop using Jonas. Give us a different villain, please. How many times are you going to make Anne face these lies? It's the same issue no matter where she goes. It's getting boring.