Fanservice
This episode had me all over the place. One minute I was laughing with tears in my eyes, the next I was sucking my teeth at the stupidity of the characters. That seems counterproductive considering the series and genre, but let me explain. Cid and Alexia making dick jokes at one another are hilarious. The sound effects that accompany this nonsense are side-splitting and funny. Expecting me to believe that the entire crowd still can't believe that Cid is in fact Shadow even after his name is called and then Shadow appears, with people in the crowd seeing him do all these antics, is just a bit too far for me to believe.
Expecting too much
These people are supposed to be leaders of cults, countries, governments, and clandestine organizations, but they can't figure out that one of their greatest adversaries in the world is a sixteen-year-old boy, even after he boldly exposes himself.  I don't know, perhaps I'm taking this series too seriously, but too much of it just doesn't add up.
The Goddess Trial
Still, let's get into the episode proper. Cid finally learns about the Goddess trial, a tournament of fighters where a fighter's prowess is measured by the ancient hero that they're able to summon. This is, of course, all for show, as the tournament is more of a festival the ritual it originally started as. Typically, those participating in the tournament would have to pre-register to be able to participate, Alpha, however, has prepared an entry for Cid, so he can participate in the festival, but we'll get to that later. In the meantime, we have a minor catfight between Beta and Alexia, with each hating the other for one reason or the other. Typical harem anime hijinks.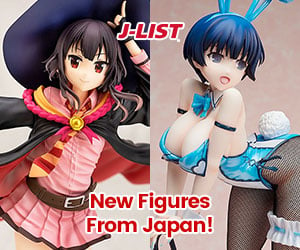 Aurora The Witch Of Calamity
The tournament continues and sure enough, Cid's turn comes up to participate in the tournament. At this point, Cid has two options, forfeit and be shunned, or reveal himself to be an proficient fighter and win the tournament. He instead chooses the third option. Appear as Shadow and complicate the entire tournament. It's also kind of implied that the new Archbishop is an agent of the Diabolos cult.  Sure enough, as Cid appears as Shadow, he activates the real ritual involved in the tournament and accidentally summons Aurora, the witch of calamity. Aurora seems to be a battle-hungry magical whiz, just like him. Though shadow comments that Aurora is restrained, and he would have loved to fight her at full strength. After his defeat of Aurora, the protective barrier around the tournament arena shatters, and it seems like whatever was sealed within the goddess trial, is about to be unleashed. As the start t the final arc of the anime, it's interesting enough to keep my attention till the end but not too much else. Overall, The Eminence in