"Nine Heavens Swordmaster" is a Manhwa that was published on October 31, 2022. Exclusively serialized on KakaoPage, this action martial arts series is written between Jo, and Jinhaeng and illustrated by Saint Nine. Also known by titles such as "Heavenly Inquisition Sword" and "Gucheon Gugeom".
Series Overview
In the vast world of martial arts, the name Jeokha Yeon rings with an echo of reverence and awe. Born into adversity, a child of a second wife, Jeokha's early life was anything but easy. He was tormented by his stepmother and siblings, and his life took a darker turn when he was incarcerated after his father's demise. A decade in isolation gave him mastery over martial arts unparalleled in history. Now, free from his chains, his journey is fueled by vengeance against the very family that oppressed him. With the legendary Heavenly Inquisition Sword by his side, Jeokha Yeon's epic saga unfolds.
Opinion/Analysis
This is one of those manwhas which showed a lot of promise just to turn into something almost unbearable. When I first started reading this series, I was intrigued and my interest was piqued considering I mainly read action series. It seemed like another great series in the making but after 60 chapters, I can say that it's anything but that.
Before I start with anything I should talk about what I think is the only good thing about this series and that is the arts in general. This series is very pretty, The colors, shading, the shapes all look great in this series, especially its fighting sequences. It's grand and it's well drawn. Unfortunately, those were all the good things I have to say about it.
The next thing on the menu, all the things that made me dislike this series. This series has a good premise but everything else about the story is boring. The obstruction within each arc is the exact same. Someone strong shows up, doubts the main character, fights, then loses, or ends in a draw. That is all the variety in the plot. It's very repetitive and boring. This series also loves building tension. But instead of actually building anything, all this series does is drag everything for as long as possible especially the events before the main character starts fighting.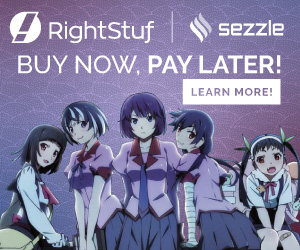 The designs of every character are very generic and almost every character is just there for the sake of being there. A lot of them don't have any significance to the plot whatsoever but somehow they still sometimes manage to have more screen time than the main character. None of the characters are memorable or are worth remembering. This series also loves to drag out fight scenes. There are whole chapters dedicated to a fight that literally have like three things happening and then the chapters end. It sucks and it's infuriating.
Verdict: This series is ass. Despite how well it looks, everything else about this series will be frustrating and annoying. It's only good as something to kill time with, not something worth putting effort into reading.