Do you ever watch an anime and get hungry seeing the delicious foods that your favorite characters are eating? We at LAN certainly do, and these are 10 of our favorite ones! (There are many more, but that will do for a part 2 in the future!)
Ebi Fry
Ebi Fry is a simple dish consisting of fried shrimp. This dish is perfect to eat as a snack, with meals, and to stack on the bento box! If you want to try this dish at home, all you need is shrimp, egg, flour, and breadcrumbs!
Gyoza
Gyoza is a dumpling-inspired fish, with a thin dough filled with meat and veggies such as green onions, garlic, cabbage, and ginger, and it is served accompanied by soy sauce. It is often served alongside a bowl of ramen or beforehand as an appetizer.
Nikuman (Baozi)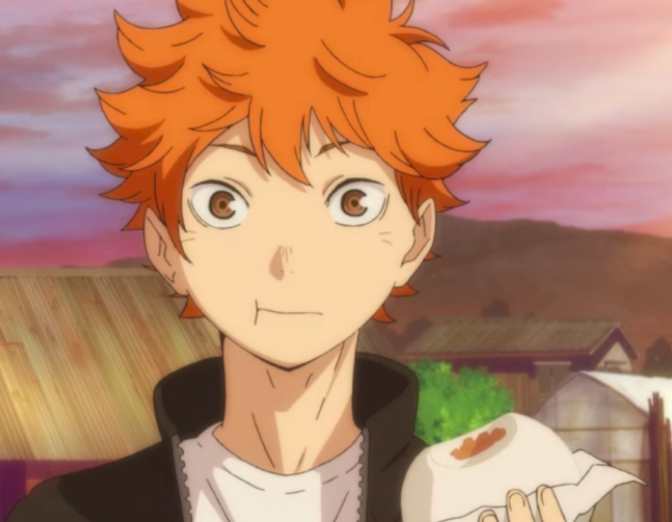 The Nikuman, or Baozi in Chinese, is a steamed fluffy bun filled with minced pork and steamed in a bamboo steamer. They are a perfect snack to eat on-the-go, and a comfort food for colder nights, as they are served hot.
Melon Pan
Melon Pan is an iconic Japanese snack. It's a sweet and fluffy Japanese bread with a patterned grid on its sugar cookie crust. The name "melon" comes from the grid pattern it has, which resembles a melon, but the bread itself is rarely melon-flavored. Instead, the most popular flavors are chocolate, matcha, and strawberry.
Omurice
As the name indicates, an Omurice is an omelet filled with rice, vegetables, and chicken. It is topped off with ketchup, usually in some kind of pattern, and served with a side of vegetables.
Herring and Pumpkin Pie
"(…)Out of empathy and kindness, Kiki decides to take on the additional task of helping the woman bake a herring and pumpkin pie for her granddaughter's birthday party. It is covered with pie crust and a neatly decorated fish in the center accents the olives at the edges.(…)" (Source)
Onigiri
Onigiri is a white rice ball shaped into a triangle. It is often filled with vegetables or meat and it is wrapped in nori seaweed. It's popular not just for being tasty but for also being an easy snack to-go.
Bento Box
A Bento box is a home-packed meal, usually filled with rice, chicken or fish, and various vegetables.
Katsudon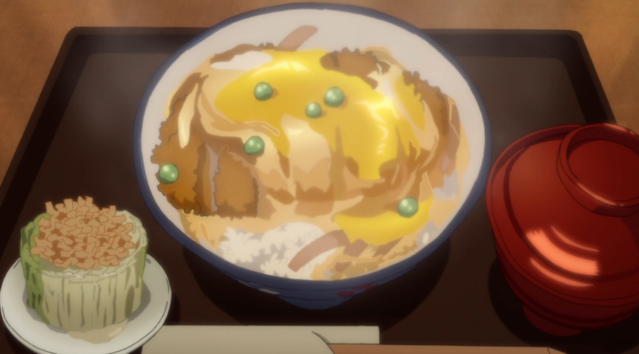 Katsudon is a Japanese pork cutlet rice bowl. The pork is breaded and fried before being layered on top of an egg omelet, rice, and sauteed onions.
Ramen
The food most commonly seen in anime is Ramen. It is a Japanese bowl of soup with wheat noodles, vegetable or meat broth, scallions, sliced meat, and a sliced boiled egg. Despite these base ingredients, you can add many more, and it can be made to taste spicy, or a little bit milder, depending on your mood!
Which one's your favorite? These look all so good, we want to try them all! Tell us in the comments which ones you have eaten, or want to eat, and give us some suggestions for a possible continuation of this list!
Check out our other news at LAN. We cover everything anime and game related, always doing our best to bring you the latest news and episode reviews! Today our recommendations are Attack on Titan Final Season Part 2 Announcement ,"Yuri Is My Job" New Key Visual Revealed, Broadcast Begins On April 6th, and Weekly Shonen Jump Launched an Offical Tiktok Account.