Whether you find tsunderes cute or annoying, there are some iconic characters out there that exemplify what it means to be a tsundere perfectly. Let's go over some of them
10) Saki Saki
Saki Saki is probably the most unique tsundere on this list. After her boyfriend asked if he could date another girl while continuing his relationship with Saki Saki at the same time, she accepted the deal. While still a typical tsundere, what kind of tsundere would accept a deal like that? Anyone else on this list would punch the guy into oblivion with no hesitation.
9) Sakura Haruno
Yes, you read that right – Sakura Haruno. Why is Sakura on this list you ask? Well, to put it bluntly, because she is an iconic tsundere. She made an entire fanbase hate her due to her actions and yet she still followed the traditional journey of a tsundere and opened up a softer side of herself once she settled down and married Sasuke. Hate her all you want but you can't deny that she's pretty iconic as a tsundere.
8) Taiga Aizaka
Taiga is the feisty "Palm-Top Tiger" of Ohashi High School. Despite eventually calming down and falling for Ryuuji, she was once feared by the entire school due to her violent and aggressive tendencies. During her peak tsundere-ness, Taiga easily claims the spot of most brutal and fearsome tsundere on this list, despite her short stature and childlike appearance.
7) Eriri Spencer Sawamura
Eriri has one of the most tsundere-looking faces in anime, haha. I mean just look at her picture, very stereotypically tsundere. Throughout Saekano, Eriri attempts to hide her feelings for Tomoya the best that she can. When Utaha outwardly told her that it's not hard to see how she really feels, she immediately got embarrassed and denied the accusations.
6) Haruhi Suzumiya
The universe-controlling Haruhi Suzumiya comes in at number six. The way she treats the members of the SOS Brigade is well – questionable, but the way she treats Kyon specifically is very tsundere-esque. Her feelings for Kyon are clear to us viewers, and even to Kyon himself, but still Haruhi continues with her tsundere ways for the majority of the series.
5) Hayase Nagatoro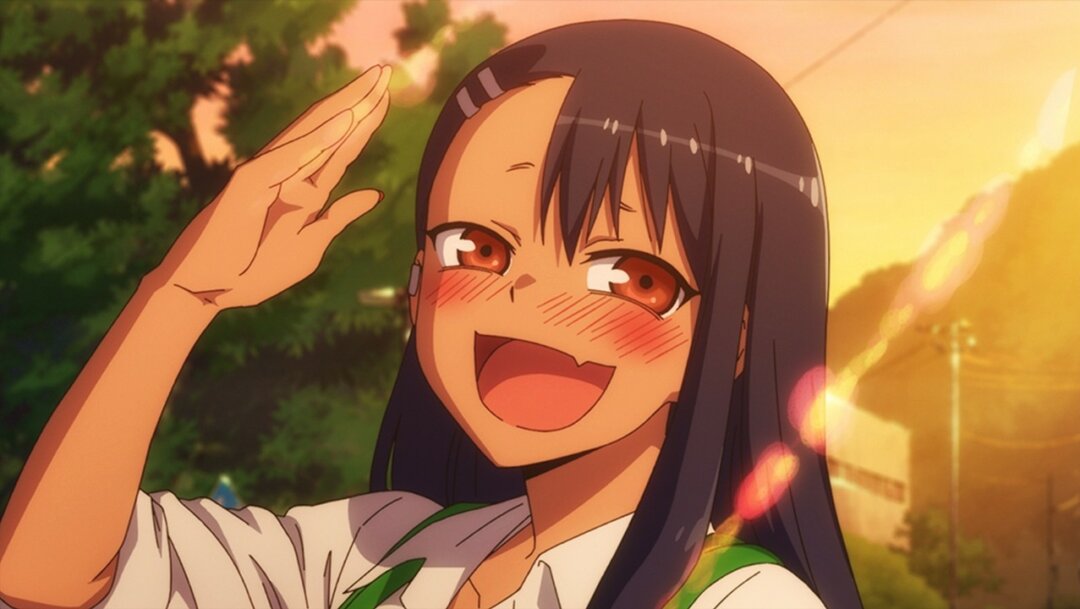 Season two of Don't Toy With Me, Miss Nagatoro! showed Nagatoro take steps away from her tsundere personality. While she still teases poor Senpai every day, she's eased off a little bit and started being nicer to him. The reason for this is due to her developing love for him of course, but Senpai is still oblivious to this currently. As a tsundere, she is really ruthless with Senpai. Her pranks can definitely go a little far sometimes, making many fans lose interest in her as a character and on some occasions hate her.
4) Kaguya Shinomiya
The rich, spoilt, condescending Kaguya Shinomiya comes in at fourth place. Despite her strong feelings for Miyuki, she keeps her cold and uninterested act firmly in place. Love is war to Kaguya and Miyuki, so Kaguya will do absolutely anything to make sure her disguise doesn't slip and reveal her true intentions.
3) Nami
Nami is the only Straw Hat with the capability to punch Luffy and Zoro into outer space with little effort, if that doesn't convince you that she's a force to be reckoned with not much will. Nami's aggression stays constant throughout the many episodes of One Piece. Although she cares for the crew, she has a strange way of expressing it sometimes. If anything involves the loss of money, then whoever's responsible better run.
2) Nino Nakano
Everyone's favourite tsundere quint is at number two. Nino's soft, caring, compassionate nature is definitely in there somewhere, just hidden beneath many, many layers of tsudereism. At the start of the series it seemed impossible for any kind of redemption for Nino – the drink spiking, the trickery etc. Even after she fell for Futaro, she reinvented her tsundere tendencies as competition against her sisters – I guess some things never change.
1) Asuka Langley-Soryu
At number one is Evangelion's Asuka. Her tragic backstory being part of the reason for her tsundere nature, watching her practically beg for Shinji's affection at times was just too sad. Asuka has the most heartbreaking tale on this list without a doubt, and more often than not her tsundere antics just feel like a reflection of her sorrowful past.
Honorable Mentions:
Erina Nakiri
Kurisu Makise
Noelle Silva
Conclusion
There's ten iconic tsundere characters! Let us know who your favourite is down below!
And while you're here, check out our other posts at LAN. We cover everything anime related and are always doing our best to bring you the latest news and episode reviews! Today our recommendations are: 16bit Sensation: Another Layer Unveils Teaser Visual & Main Cast Members, My Instant Death Ability is So Overpowered Reveals Teaser PV & Release Date and Top 10 Most Iconic Anime Outfits: Making A Fashionable Statement.