Let's take a look at five anime girls with vivacious orange hair (plus an honorable mention).
5) Malika (Chillin' in My 30s after Getting Fired from the Demon King's Army)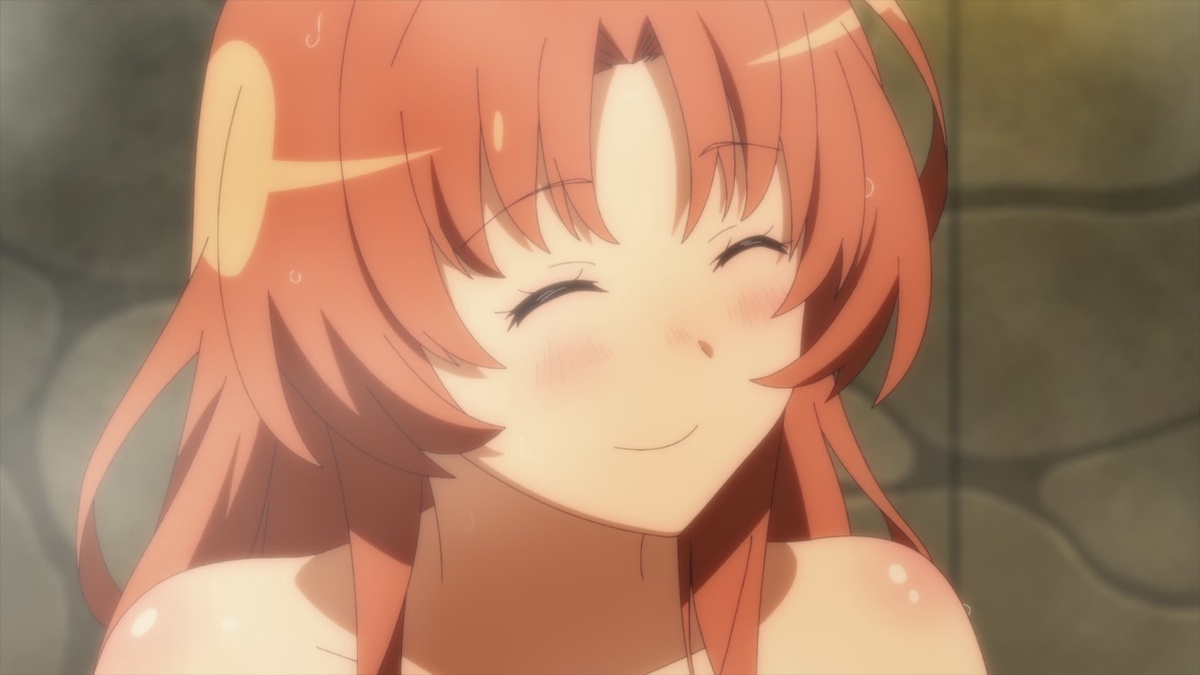 Malika is the daughter of Rax Village's chief. She has superhuman strength, and can often be seen crushing poor Dariel by hugging him too hard. After Dariel saves her from a monkey beast in the forest, she slowly develops feelings for him and becomes enamored of him. As the series progresses, Malika is one of those characters that make you think "wow, she'd be great as a wife. I wish I had someone like that!"
4) Aika Natsukawa (The Dreaming Boy Is A Realist)
Aika is the main female protagonist of The Dreaming Boy Is A Realist. She is said to be the prettiest girl in her class by her classmates due to her emerald-green eyes, shoulder-length orange hair, and diligent nature. At the beginning of the series, she is seen being incredibly frustrated by Wataru's consistent advances towards her and tells him that she isn't interested in him romantically.
3) Raeliana MacMillan (Why Raeliana Ended Up At The Duke's Mansion)
Raeliana's original identity was Rinko Hanasaki, who was pushed to her demise by an undisclosed figure. Rinko is then reincarnated as Raeliana, who is told by many people that she will die young. Determined to survive, Raeliana locates a famous Duke named Noah Wyknight and offers him a contract for a fake engagement. This, is How Raeliana Ended Up At The Duke's Mansion. Check out the series if you wanna know more!
2) Akane Kinoshita (Loving Yamada At Lvl 999)
Akane is the female protangonist of Loving Yamada at Lvl 999. She was dumped by her boyfriend who found his new partner on Forest Of Savior, an RPG video game that he and Akane used to play together. Feeling dejected, Akane met the computer-loving Yamada, and fell in love with him. Akane is said to give off a warm, friendly aura to those she meets.
1) Orihime Inoue (Bleach)
Orihime from Bleach has had iconic bright orange hair for nearly two decades, there was no one else who could've taken the top spot. She's recently made her appearance in the Thousand Year Blood War arc – making her still, to this day, the most iconic orange haired girl in anime.
Honorable Mention: Miracle (Kizuna no Allele)
While Kizuna no Allele didn't get the best reception, Miracle's orange hair landed her an honorable mention on this list. She's quick to act, but she's also quick to be discouraged. Kizuna no Allele documented Miracle's dream to become like her idol Kizuna Ai, and the roadblocks that she faced along the way.
Conclusion
That concludes the list! Let us know if we missed anyone in the comments below! While you're here, check out our other posts at LAN. We cover everything anime related and are always doing our best to bring you the latest news and episode reviews! Today our recommendations are: Our Favourite Anime Waifus Of 2023, New Fist Of The North Star Anime Is In Production and Board Game-Style Demon Slayer Video Game Is Coming Next Year.