How's it going guys! Kami here, ready to take you off the beaten path and introduce you to some hidden gems in the action-adventure manga universe. Are you ready to discover new worlds brimming with excitement, exploration, and memorable characters? Then let's dive into the top 5 lesser-known action-adventure manga you need to experience.
5) Witch Hat Atelier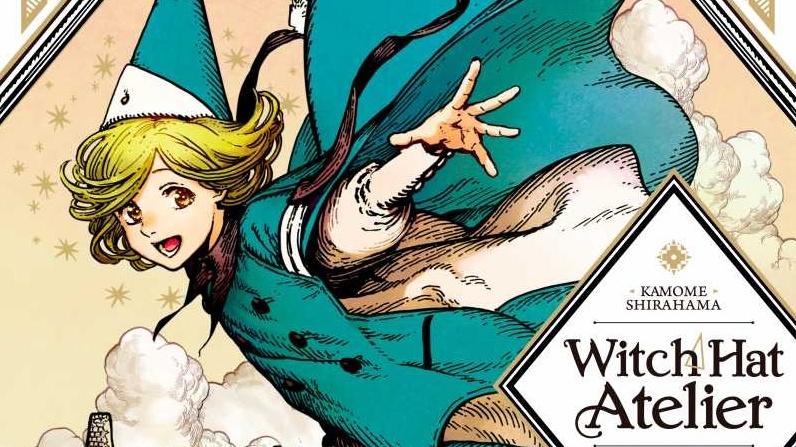 Step into a magical world of wonder with Kamome Shirahama's Witch Hat Atelier. This enchanting manga follows young Coco as she accidentally discovers the secret of magic and embarks on a journey to become a witch. With its intricate world-building, stunning artwork, and lovable characters, Witch Hat Atelier is a whimsical and captivating adventure that will leave you spellbound.
4) Made In Abyss
Out of all the manga on this list, you're most likely to have heard of this one. Akihito Tsukushi's Made in Abyss invites you to explore the mysterious and treacherous Abyss, a massive, uncharted chasm filled with bizarre creatures and ancient relics. Follow the brave young orphan Riko and her robot friend Reg as they descend into the unknown depths in search of Riko's mother. With its stunning artwork, imaginative world-building, and heart-wrenching story, Made in Abyss is a breathtaking journey that will leave you craving more.
3) Somali And The Forest Spirit
In Yako Gureishi's Somali and the Forest Spirit, a golem (named Golem) and a young human girl named Somali set out on a heartwarming quest to find other humans in a world ruled by magical creatures. This enchanting tale of friendship, exploration, and adventure will captivate you with its unique setting, stunning artwork, and endearing characters.
2) Astra Lost In Space
Strap in for an interstellar adventure with Kenta Shinohara's Astra Lost in Space. When a group of students find themselves stranded in space, they must embark on a treacherous journey across the galaxy to find their way back home. With its thrilling action, well-developed characters, and intriguing mysteries, this manga is a space odyssey you won't want to miss.
1) 7th Garden
Mitsu Izumi's 7th Garden is a visually stunning, action-packed fantasy adventure that follows Awyn, a humble gardener who makes a pact with the devilish Vyrde to protect his village. As they journey together through a world filled with supernatural beings, the duo encounters danger, intrigue, and unexpected friendships. If you're seeking a fresh and captivating fantasy adventure, 7th Garden is a must-read.
Conclusion
So there you have it, fellow adventurers! These top 5 lesser-known action-adventure manga are waiting to whisk you away on incredible journeys filled with excitement and unforgettable characters. Uncover these hidden treasures, and be prepared to embark on adventures that will stay with you long after the final page. Happy reading!
Check out our other news at LAN. We cover everything anime and game related, always doing our best to bring you the latest news and episode reviews! Today our recommendations are The Eminence In Shadow Season 2 Has Been Announced, New Anime "Under Ninja" Will Start Airing This Fall and Viz Media's Veteran Translator Gives Up in Translating a New Shonen Jump Manga.