Hey guys! It's Kami, here to help you dip your toes into the vast ocean of manga. Feeling overwhelmed by the sheer number of series to choose from? Fear not, for I've compiled a list of the top 5 beginner-friendly manga series that are perfect for new kids on the block. Manga veterans, you might want to sit this one out, but I encourage any newcomers to grab a comfy seat as we dive into the fantastic world of manga! (Also, all of these series have anime adaptations, so don't be afraid to give them a watch if you enjoy the manga!)
5) A Silent Voice
You may have heard of the massively popular movie that this manga was adapted into. Delve into the world of friendship, redemption, and personal growth with Yoshitoki Ōima's A Silent Voice. This emotionally charged series follows the story of Shoya Ishida, a young man seeking to make amends for his past bullying of Shoko Nishimiya, a deaf girl. With its heartfelt narrative, relatable characters, and a powerful message about the impact of our actions on others, A Silent Voice is an excellent manga choice for those just starting their journey into the medium.
4) Fruits Basket
Take a walk on the romantic side with Natsuki Takaya's Fruits Basket, a charming series that blends comedy, drama, and a dash of the supernatural. When high school student Tohru Honda stumbles upon the secret of the cursed Sohma family, she's drawn into a world of love, friendship, and zodiac-inspired transformations. With its easy-to-follow storyline and a relatable cast of characters, Fruits Basket is an ideal pick for those new to manga.
3) Vinland Saga
Embark on a gripping journey through the age of Vikings with Makoto Yukimura's Vinland Saga. This seinen manga series tells the tale of Thorfinn, a young warrior seeking revenge for his father's death and dreaming of a peaceful life in the legendary land of Vinland. With its epic story, rich historical setting, and complex characters, Vinland Saga provides a thrilling and immersive experience for those new to manga seeking a more mature and engaging read.
2) Tokyo Revengers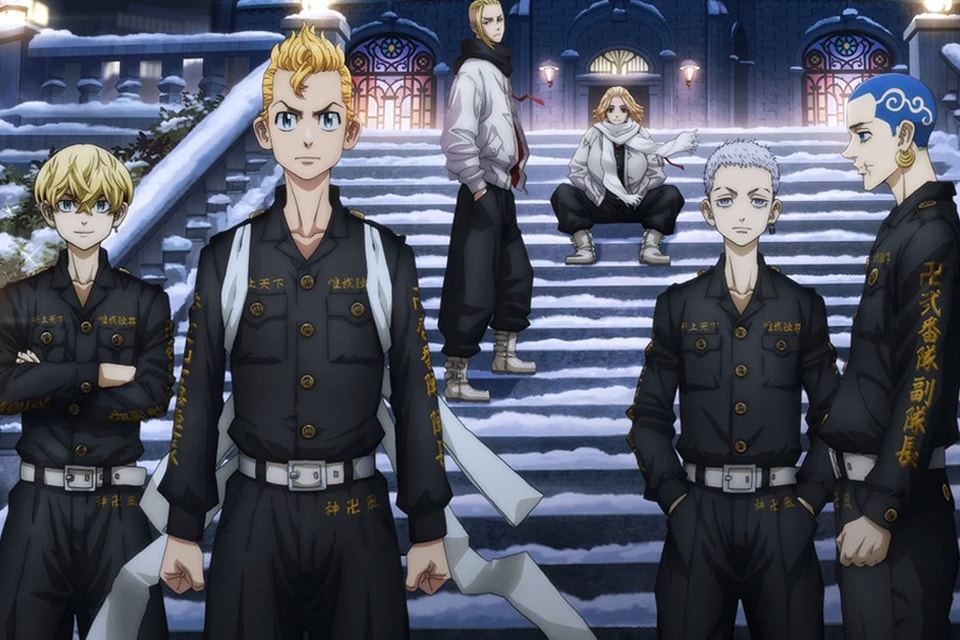 Tokyo Revengers is a wild ride through time, blending action, drama, and a pinch of humour. When underachieving 26-year-old Takemichi Hanagaki is granted the power to time-travel, he's thrown back to his middle school days to save his ex-girlfriend Hinata Tachibana from a tragic fate. Along the way, he gets entangled with Tokyo's most notorious delinquent gang, the Tokyo Manji Gang. Takemichi's mission? To change the future by reshaping the past, all while rocking a bleached hairstyle that would make Billy Idol jealous. Get ready for a time-traveling adventure full of twists, turns, and teenage angst with Tokyo Revengers!
1) One Punch Man
You might have seen debates online where people ask "Goku vs Saitama, who's stronger?" and wondered who this Saitama fella is. Wonder no more, as he is the main character of this series! What happens when a superhero is so powerful he can defeat any enemy with a single punch? Boredom, apparently! ONE and Yusuke Murata's One Punch Man is a hilarious, action-packed series that follows the adventures of Saitama, a seemingly average guy with an extraordinary ability. With its simple yet engaging storyline, a colourful cast of characters, and a healthy dose of humour, One Punch Man is an excellent starting point for manga beginners.
Conclusion
So there you have it! These top 5 beginner-friendly manga series are just the tip of the iceberg in the vast and diverse world of manga. Don't be shy—dive right in and explore these fantastic stories that'll have you laughing, crying, and eagerly turning the pages. Welcome to the wonderful world of manga, and happy reading!
Check out our other news at LAN. We cover everything anime and game related, always doing our best to bring you the latest news and episode reviews! Today our recommendations are Top 5 Lesser-Known Action-Adventure Manga You Need to Experience,"Yuzuki-san Chi No Yon Kyoudai" Anime Adaptation Will Release Fall 2023, and The Legendary Hero is Dead! Episode 4 Review.