Looking for something romantic to watch with your significant other? We got you! Check out these romantic movies sure to make your heart swoon.
5) Summer Wars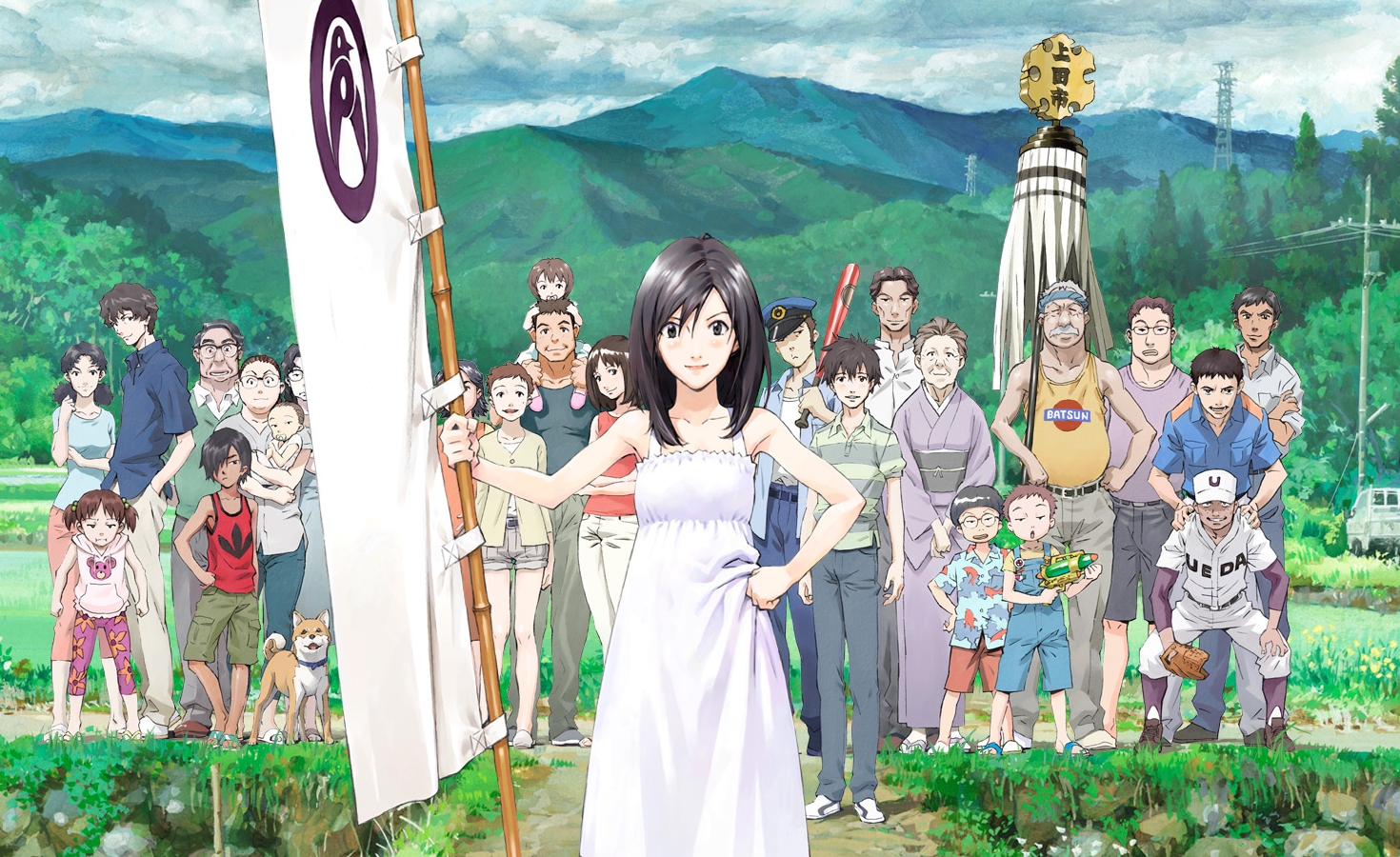 To kick things off we have Summer Wars – a story about a math whiz named Kenji, who is challenged by a stranger to solve a complex puzzle. It's pretty intense at times, but that's not what you're here for right? There is a romantic subplot involving Kenji and a girl named Natsuki, who asks Kenji to act as her fiance in front of her family. Problem is: Kenji already had a crush on Natsuki.
4) The Girl Who Leapt Through Time
If you're into time travel and romance, this one's for you. The story follows Makoto, a high school girl who developed the ability to travel through time. To start with she thinks it's great – she can retake failed tests, relive happy moments and avoid unpleasant ones. Things go downhill however when her friend Chiaki confesses his love for her, and her rewind ability doesn't seem to be finding her a way out. The way that the romance is weaved into the time travel aspect of the film is really well-done, you won't want to miss this one if you enjoy some intense scenes alongside the romance.
3) Your Name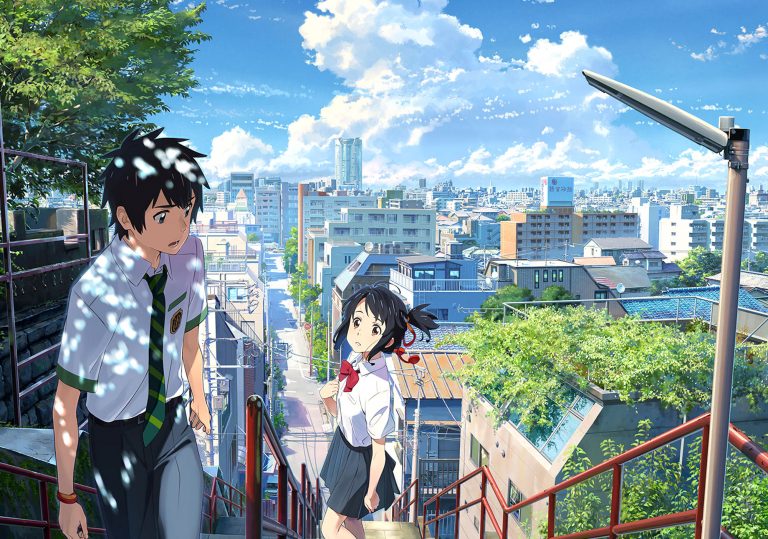 We've decided to put this one in third due to its immense popularity and the fact that you've most likely already seen it. If you haven't, you gotta check it out. The story follows Taki, a boy living in central Tokyo, and Mitsuha, a girl who lives in a rural village. One fateful morning, the two of them realise that they have swapped bodies, and set out to meet in person to fix things – this only makes things more complicated however. Romance is at the core of this film, and carries on throughout until the ending.
2) Weathering With You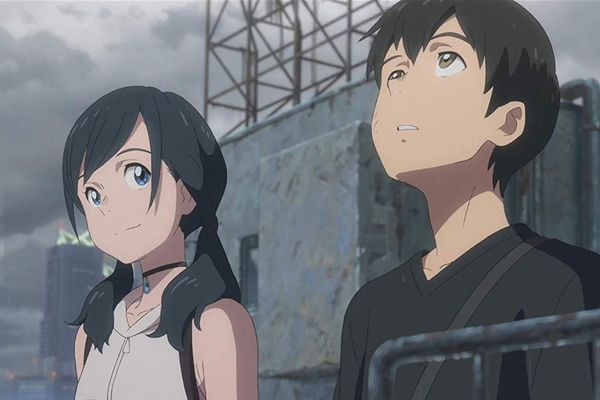 Partly set in the same universe of Your Name, Weathering With You is about a high school boy named Hodaka Morishima, who runs away from his troubled home. On the way he meets an orphan girl – Hina Amano. Things get strange however when Hodaka realises that Hina has the power to manipulate the weather.
1) A Silent Voice
A deeply meaningful, impactful, and sorrowful tale takes the spot at number one. A Silent Voice has so many life-changing themes embedded within it that it's hard to just pick out one. The plot follows Shoya Ishida, a seventeen year old with haunting regrets about his past. He was once the leader of a ring of bullies that picked on a specific girl – Shouko Nishimiya. One thing set Shouko apart from the other girls in her class – she was deaf, so the group singled her out to bully her in ruthless ways. Now older and wiser, Shoya seeks out Shouko to apologise for his past wrongdoings in the hope that she'll forgive him. It's a heart-wrenching story between a boy and girl that explores many sentimental themes that will no doubt have both you and your partner bawling your eyes out. As for the romance, well, it's best if you just watch it yourself.
Conclusion
There you go! Hopefully you found something new in this list for you to add to your watchlist. If you've seen them, let us know down below which is your favourite!
And while you're here, check out our other posts at LAN. We cover everything anime related and are always doing our best to bring you the latest news and episode reviews! Today our recommendations are: 16bit Sensation: Another Layer Unveils Teaser Visual & Main Cast Members, My Instant Death Ability is So Overpowered Reveals Teaser PV & Release Date and Top 10 Most Iconic Anime Outfits: Making A Fashionable Statement.