Our supernatural detectives embark on a new journey to a small village in Germany that deals with the unending terror and mayhem of a werewolf. The serial murder case of the shapeshifting human leads to the whereabouts of Banquet and the existence of the werewolf's village.
A Human Imposter Among Us
The arc is kicked off with a tragic past story of a female werewolf who runs away and protects her daughter from the riots of people who go after them. While the end of the fate of the small werewolf family is unknown, it gives a glimpse of clues and hints regarding the chain of kidnapping and brutal murders of female teenagers in the Huelendorf village.
This episode is opened and filled with a lot of disturbing expositions about the werewolf's brutality that causes havoc in the village, but eventually, it is closed with a realization that the murder series turns out to be planned and staged by a smart human imposter who seems to have a motive underneath its bloody action.
Finding the Werewolves
As the story progresses, we get to see the Mayor of Huelendorf who turns out to possess vast knowledge about the existence of the werewolves and their hidden village. With an agreement to help each other's problem, the truth about the werewolves both the one that murders girls in the village and the ones that hide away from people will be revealed soon, only if they don't get bothered by the two new agents of Royce Insurance.
Final Verdict
As usual, the fun dynamic of the cheerful Tsugaru, the quiet Shizuku, and the brilliant sassy-mouthed Rindo engages audiences and stabilizes the sorrowful and disturbing tone of the story. The return of the duo detectives without interference from external widely known characters feels amusing and thrilling, especially seeing Rindo try to find hints and deduce the haunting serial murder case.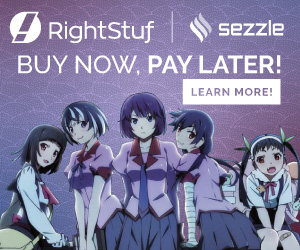 This time the stakes feel more weighted, considering the Banquet bandit group has shown their fangs and now lurks behind the shadow to move in race and locate the werewolves at Forest of Fangs. With the supernatural murder mystery in its center, the whole chaotic scenario involving Moriarty's supernatural gang and the ambitious Royce Insurance add more spice and intrigue to the plot.
Until the next episode, check out our news, episode reviews, and rankings!