Fans of the popular anime series "Zom 100: Bucket List of the Dead" will have to wait a little longer for the next installment. Episode 6, which was scheduled to air today, has been postponed due to the broadcast of the World Athletics Championships.
The English version of the official Zom: 100 Twitter (X? Who knows at this point…) account posted this a few days ago:
For our Accessibility readers: "Zom 100 Episode 6 Update! "RV of the Dead" will premiere on August 27th at 2AM on Crunchyroll, Hulu and Netflix!"
The series, which airs on Sundays at 17:00 (JST), has garnered a significant following with its unique blend of dark humor and zombies. It follows the life of Akira Tendou, a young professional who, after years of grueling work in a demanding corporate environment, finds an unexpected reprieve in the midst of a zombie apocalypse. With the world around him in chaos, Akira creates a bucket list of a hundred things he wants to accomplish before he becomes one of the undead.
Episode 6, titled "RV Of the Dead", promises to be another thrilling chapter in Akira's adventures. While the delay might be disappointing for fans, they can mark their calendars for August 27 when the episode will finally air.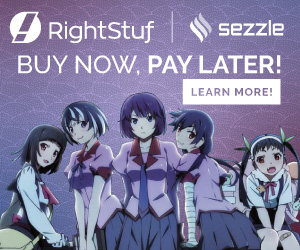 In the meantime, viewers can catch up on previous episodes read the manga! Be sure to come back to LAN to see our breakdown when it airs.